Beyond Sacrifice and Respectability: the Importance of Ethnic History in Australia
with Assoc Prof Francesco Ricatti
When
Where

Was at Greek Centre ( but a recording is available on:

YouTube

)

Entry Free
Event Details
Contemporary Australia has been shaped by mass migration and multiculturalism, yet ethnic history, and more specifically the history of ethnic communities in Australia, remains at the margins of Australian national history. In this presentation I will argue that ethnic history has played an essential, if often overlooked, role in our understanding of contemporary Australia, and that ethnicity still shapes multicultural relations in this country. At the same time, ethnic history also shows us the constant transcultural and multilingual interactions through which ethnic communities have adapted to and profoundly transformed Australia. Moving towards a transcultural and multilingual history of ethnic communities in Australia may provide a more complex, rich and productive understanding of Australian society, and the role ethnic communities will continue to play into the future.
About Assoc Prof Francesco Ricatti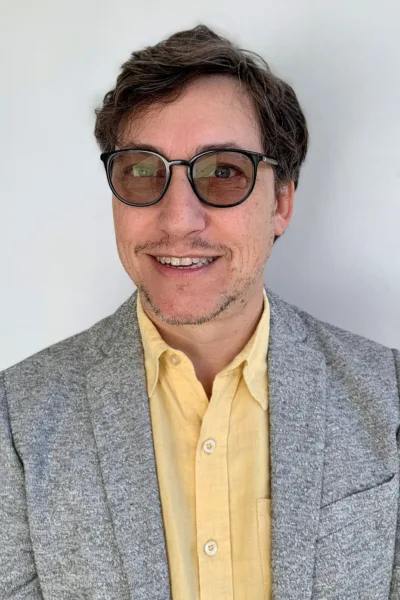 Dr Francesco Ricatti is Associate Professor of Italian Studies at The Australian National University. He is a former President of Oral History Victoria, and a former Deputy Director of the Monash Migration and Inclusion Centre. He has published extensively on the history of Italian migration to Australia, including his most recent book, Italians in Australia: History, Memory, identity (Palgrave 2018). His most recent research focuses on decolonial and transcultural approaches to migration history and Italian studies – including a special forum in the journal Altreitalie on decolonising Italian migration to Australia (open access); and two positions papers in Italian Studies in Southern Africa and Forum Italicum. He has also conducted participatory projects and research on the role of art and sport in informal processes of transculturation within superdiverse cities, including the project Youth in the City: La nostra Prato, which was supported by the National Geographic and the Scanlon Foundation.
How to Participate
This is an in-person event only, so please join us at the Greek Centre, on the Mezzanine Level (Press M in the elevator).
See our speaker live, ask questions during the Q&A and hobnob with fellow participants before and after the event.
We look forward to seeing you there.
Sponsors
During the course of the year considerable expenses are incurred in staging the seminars. In order to mitigate these costs individuals or organisations are invited to donate against a lecture of their choice.

You too can donate for one or more seminars and (optionally) let your name or brand be known as a patron of culture to our members, visitors and followers, as well as the broader artistic and cultural community of Melbourne. Please email: seminars@greekcommunity.com.au or call 03 9662 2722.
We thank the following corporate sponsors:
Delphi Accounting, Symposiarch Wines and the Kastellorizian Association of Victoria Inc.
LANGUAGE

English

CATEGORY

Education

EVENT SERIES

Greek History and Culture Seminars > Greek History and Culture Seminars 2023

SERIES DATES

Thursday, 02/03/2023 – Thursday, 05/10/2023

PRESENTED BY

The Greek Community of Melbourne

FEATURING

Assoc Prof Francesco Ricatti

M.C.

Nick Dallas

MAJOR DONORS

Delphi Accounting | Symposiarch Wines | Kastellorizian Association of Victoria Inc.
Get the latest Greek Communitynews in your inbox