Events
: PUBLISHED WORKS | BOOK LAUNCH
EVENTS | PUBLISHED WORKS | BOOK LAUNCH
Book Fair 2022
Book launch: George Petrou OAM
When
Where Greek Centre
Entry Free
Event Details
The book The Art of Sacrifice (Big Sky Publishing, 2021) tells George's personal story – of his commitment to honouring the service of many of Australia's service personnel, of how this commitment helped him personally through the challenges of chemotherapy, and how his work has touched thousands across Australia and overseas.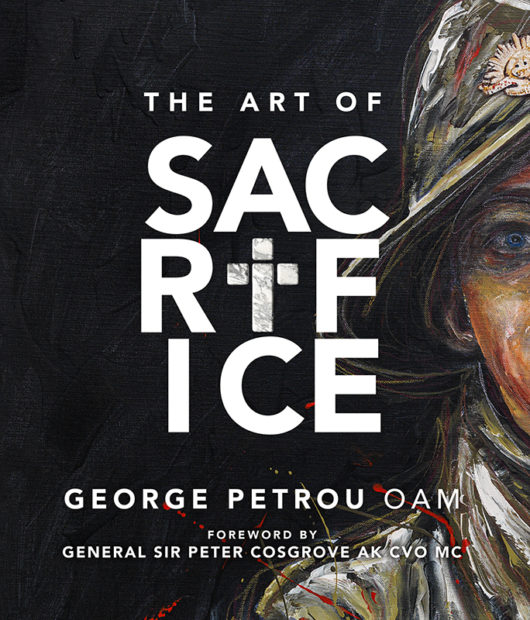 Over 70 portraits, 63 stories, 425 pages and numerous serendipitous moments, George explores the idea of valour, of courage, bravery, and of sacrifice. Using images of the past and stories of today, he connects the past with our present within a unique and powerful environment. This resulting creative act, an adaptive response to the challenging environment of the COVID-19 pandemic.
This is a book supported by almost as many decorated connections as it hosts. We're initially introduced to the idea of sacrifice by our current Governor General, the Honourable David Hurley AC DSC and her excellency Mrs Linda Hurley. General Sir Peter Cosgrove AK CVO MC also authors the foreword.
All profits from the sale of this book go directly to supporting veteran charities.
LANGUAGE

English

CATEGORY

Published Works > Book Launch

EVENT SERIES

Book Fair > Book Fair 2022

SERIES DATES

Saturday, 26/11/2022 – Sunday, 27/11/2022

PRESENTED BY

The Greek Community of Melbourne
Get the latest Greek Communitynews in your inbox