Presented By
The Greek Community of Melbourne and Greek Australian Cultural League
Salvaging Cypriot Greek Migrant Heritage and Memories Through the Poetry of Zeny Giles and Peter Lyssiotis
with Angela Costi
When
Where Greek Centre
Entry Free
Event Details
This is a joint presentation with the Greek Australian Cultural League
Poetry is one way of documenting what is missed, excluded and neglected by institutionalised archives. Migrants and refugees who have a reliance on oral stories to record their existence, risk minimisation of their impact and contribution to the collective memory of Australia.
In particular, the memories and heritage of Cypriot Greeks are historically recorded through the prism and value-system of two dominating cultures: a British-centric culture and an Hellenic culture.
An alternative documentation of the Cypriot Greek, Australian-based diaspora, is through interviewing and studying the poetic output of Cypriot Greek poets.
Two Cypriot Greek poets and authors who have filled the archival gaps with their poetry are Zeny Giles and Peter Lyssiotis. Since the 1980s, both have amassed well-deserved awards and literary recognition for their creative output. Their poetry and the philosophy underpinning their writing, reveals a poetic biography of Cypriot Greek diaspora identity, one that is nuanced and significant.
About Angela Costi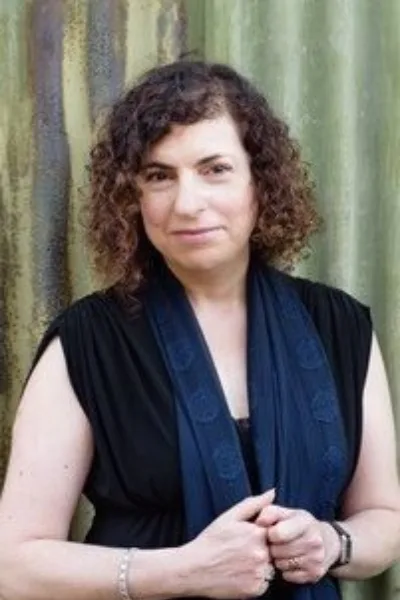 Angela Costi is a poet and writer with a background in social justice and community arts. She is the author of five poetry collections including Honey & Salt (shortlisted for the Mary Gilmore Poetry Prize 2008) and An Embroidery of Old Maps and New (winner of the Book Prize for Poetry in English, GACL 2022). She has nine produced and commissioned plays/performance text, including A Nest of Cinnamon which was part of an international collaboration, funded by the Australia Council for the Arts.
In 1995, she received a travel award from the National Languages and Literacy Board to study Ancient Greek Drama in Greece. She is a graduate of Melbourne University and RMIT. She received the High Commendation for contribution to Arts and Culture, Merri-bek Award 2021.
How to Participate
This is an in-person event only, so please join us at the Greek Centre, on the Mezzanine Level (Press M in the elevator).
See our speaker live, ask questions during the Q&A and hobnob with fellow participants before and after the event.
We look forward to seeing you there.
Sponsors
During the course of the year considerable expenses are incurred in staging the seminars. In order to mitigate these costs individuals or organisations are invited to donate against a lecture of their choice.

You too can donate for one or more seminars and (optionally) let your name or brand be known as a patron of culture to our members, visitors and followers, as well as the broader artistic and cultural community of Melbourne. Please email: seminars@greekcommunity.com.au or call 03 9662 2722.
We thank the following corporate sponsors:
Delphi Accounting, Symposiarch Wines and the Kastellorizian Association of Victoria Inc.
LANGUAGE

English

CATEGORY

Education

EVENT SERIES

Greek History and Culture Seminars > Greek History and Culture Seminars 2023

SERIES DATES

Thursday, 02/03/2023 – Thursday, 05/10/2023

PRESENTED BY

The Greek Community of Melbourne and Greek Australian Cultural League

FEATURING

Angela Costi

M.C.

Nick Dallas

MAJOR DONORS

Delphi Accounting | Symposiarch Wines | Kastellorizian Association of Victoria Inc.
Get the latest Greek Communitynews in your inbox