Greek-Australian Women and Welfare Advocacy in the 1970s
presented by Dr. Alexandra Dellios
When
Where

Was at Greek Centre ( but a recording is available on:

YouTube

)

Entry Free
Event Details
Dr. Alexandra Dellios, historian and Senior Lecturer in the Centre for Heritage and Museum Studies at the Australian National University, will present a lecture entitled Greek-Australian women and welfare advocacy in the 1970s, on Thursday 10 August, at 7pm, at the Greek Centre, as part of the Greek History and Culture Seminars
The seminar will investigate the significant contributions of Greek-Australian women to the field of social welfare during the transformative 1970s. As migrant and ethnic-minority communities demanded changes in the welfare system, these women emerged as pivotal figures in welfare rights, health interpretation, welfare work, and advocacy. Their dedicated efforts took place on the frontline of multicultural service delivery, addressing the previously neglected needs of migrant and non-English-speaking communities.
From positions within various organizations such as Greek Orthodox Communities, the Australian Greek Welfare Society, the Ecumenical Migrant Centre in Richmond, and state-funded multicultural information and health centers, these pioneering women played a crucial role in shaping the welfare landscape. The seminar will draw from archival work, personal testimonies, and oral histories, offering valuable insights into their experiences and challenges.
Dr. Alexandra Dellios, in her capacity as a distinguished historian, will explore various aspects of this history. Some of the questions she will address include:
What issues did they tackle in this period?
For example, what role did Anglo-Australian stereotypes from within the health, legal and social service systems play in how they navigated their clients'/community's needs?
How did they operate within the evolving bureaucratic and discursive context of multiculturalism, first proposed in the early 1970s?
What new perspectives can these women provide to histories of migrant social service delivery and the welfare state in Australia?
The social and health issues they tackled were complex and, in many ways, remain prescient nearly fifty years since the introduction of a national multicultural policy, and state multicultural bureaucracies.
About Dr. Alexandra Dellios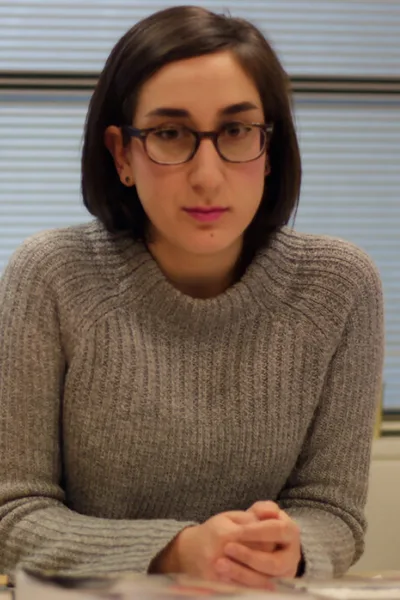 Dr. Alexandra Dellios is a historian and Senior Lecturer in the Centre for Heritage and Museum Studies at the Australian National University.
Her expertise lies in cultural heritage management and oral history.
She has published extensively on topics such as popular representations of multiculturalism, immigration centers and hostels, migrant, industrial, and labor heritage, as well as migrant public history practices.
How to Participate
This is an in-person event only, so please join us at the Greek Centre, on the Mezzanine Level (Press M in the elevator).
See our speaker live, ask questions during the Q&A and hobnob with fellow participants before and after the event.
We look forward to seeing you there.
Sponsors
We thank the Ithacan Philanthropic Society for the kind donation that makes seminars like this possible.
During the course of the year considerable expenses are incurred in staging the seminars. In order to mitigate these costs individuals or organisations are invited to donate against a lecture of their choice.
You too can donate for one or more seminars and (optionally) let your name or brand be known as a patron of culture to our members, visitors and followers, as well as the broader artistic and cultural community of Melbourne. Please email: seminars@greekcommunity.com.au or call 03 9662 2722.
We thank the following corporate sponsors:
Delphi Accounting, Symposiarch Wines and the Kastellorizian Association of Victoria Inc.
LANGUAGE

English

CATEGORY

Education

EVENT SERIES

Greek History and Culture Seminars > Greek History and Culture Seminars 2023

SERIES DATES

Thursday, 02/03/2023 – Thursday, 05/10/2023

PRESENTED BY

The Greek Community of Melbourne

FEATURING

Dr. Alexandra Dellios

M.C.

Nick Dallas

MAJOR DONORS

Delphi Accounting | Symposiarch Wines | Kastellorizian Association of Victoria Inc.

MINOR DONORS

Ithacan Philanthropic Society
Get the latest Greek Communitynews in your inbox