Debunking Xenophon - Sifting Fact From Dross in the Life of a Major Historian
with James McDonald
When
Where Greek Centre
Entry Free
Event Details
Volumes have been written about Xenophon, the historian who picks up the thread of the Peloponnesian War where Thucydides' narrative suddenly breaks off and goes on to take us deep into the events of the fourth century BC, ending with Mantinea in 362.

Xenophon was versatile. He was a student of Socrates, dabbled in philosophy himself, and was one of the leaders of the Ten Thousand in their ill-fated expedition to help Kyros the Younger wrest the Persian throne from his brother, Artaxerxes II.

Xenophon certainly lived an eventful life, yet much of what has been written about him has been invented. In fact, the longest biography of any ancient Greek historian – written by Édouard Delebecque in 1957 – is a 532-page life of Xenophon full of myths.

Why is there so much speculation, when the core of his biography is reliable and interesting enough? Could the later commentators and biographers not resist the urge to embellish? It would seem so.
About James McDonald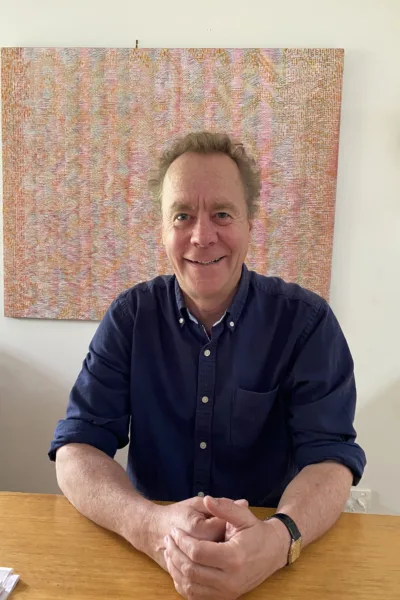 James McDonald continues to edit Doug Kelly's posthumous commentary on Xenophon's Hellenika. The first volume was published in 2019 (Hakkert, Amsterdam). The second will be out in early 2024 and the final volume (edited by Oxford academics, Christopher Haddad and Ellen Ryan) will be released in 2025. Dr McDonald convened Greek history at the University of Sydney and the Australian National University in the 1990s. His interests have varied significantly over the years. He wrote libretti for Nigel Butterley, is publishing a five-volume history of Canberra, with the first two volumes due to be released in early 2023 and he currently works part-time as the Director of Board Relations and Constitutional Reform with the National Aboriginal Community Controlled Health Organisation (NACCHO). He has been married to Kastellorizian artist, Joy (Eftihia) McDonald for over 40 years.
Sponsors
We thank The Kastellorizian Association of Victoria for the kind donation that makes seminars like this possible.

During the course of the year considerable expenses are incurred in staging the seminars. In order to mitigate these costs individuals or organisations are invited to donate against a lecture of their choice.
You too can donate for one or more seminars and (optionally) let your name or brand be known as a patron of culture to our members, visitors and followers, as well as the broader artistic and cultural community of Melbourne. Please email: info@greekcommunity.com.au or call 03 9662 2722.
We thank the following corporate sponsors:
Delphi Accounting, Symposiarch Wines and the Kastellorizian Association of of Victoria Inc.
LANGUAGE

English

CATEGORY

Published Works

EVENT SERIES

Greek History and Culture Seminars > Greek History and Culture Seminars 2023

SERIES DATES

Thursday, 02/03/2023 – Thursday, 05/10/2023

PRESENTED BY

The Greek Community of Melbourne

FEATURING

James McDonald

M.C.

Nick Dallas

MAJOR DONORS

Delphi Accounting, Symposiarch and the Kastellorizian Association of of Victoria Inc.
Get the latest Greek Communitynews in your inbox