Professor Mimis Sophocleous Presents his Book: 'Mikis Theodorakis - the Favourite of the Muses'
presented by Professor Mimis Sophocleous
When
Where

Was at Greek Centre ( but a recording is available on:

YouTube

)

Entry Free (Bookings Essential)
Event Details
Professor Mimis Sophocleous presents his book: 'Mikis Theodorakis - The favourite of the Muses'
About the event
On the occasion of the publication of Mimi Sophocleous's book about Mikis Theodorakis, entitled: 'Mikis Theodorakis the favourite of the Muses: A Unique, International Cultural Phenomenon', (Afi Publications, Limassol, 2022), α special cultural event will be held at the Greek Community of Melbourne, in which the author will speak on the topic: Mikis Theodorakis, the favourite of the Muses.
It is worth noting that the book by Mr Sophocleous is the last work the great composer received while alive and which he commented on favorably.
The lecture will be presented in Greek.
It will be accompanied by illuminating slides, will cover three areas related to the life, the work and the great artistic and social contribution of this great composer. Special mention will be made of Mikis Theodorakis' relationship with Cyprus, "the golden green leaf' being one of the composer's songs about the island.
Furthermore, there will be a presentation of the book by educator Yiannis Milidis.
Any monies collected from the sale of the book will be donated, as is the custom of the author, for the purchase of musical instruments for the Music School of Limassol 'Marios Tokas'.
The event will finish with a small, artistic program with songs from Miki's song cycles, 'Deserters', 'the Ballad of Mauthausen' and 'Axion Esti', by Orestes Sophocleous, Christos Themistocleous and Mimis Sophocleous.
About Mikis Theodorakis
Mikis Theodorakis (1925-2021) was a renowned Greek composer and musician, known for his prolific and diverse contributions to music. He is often considered one of the most important figures in Greek music and culture during the 20th century. While the phrase 'the favourite of the Muses' isn't a commonly used title for him, it does reflect his status as a revered artist.
Theodorakis composed music across various genres, including classical, folk, and popular music. Some of his most notable works include symphonies, ballets, operas, film scores, and popular songs. He was also known for his politically charged compositions and his involvement in social and political causes. One of Theodorakis' most famous works is the music he composed for the 1964 film 'Zorba the Greek', which became internationally recognized and is often associated with Greek culture. His music was characterized by its emotional depth and its ability to capture the essence of Greek identity.
In addition to his musical contributions, Theodorakis was also active in politics. He was an advocate for social justice and democratic ideals, and he faced political persecution during periods of Greece's history when his views clashed with the ruling regimes. Despite his challenges, he continued to create music that resonated with people both in Greece and around the world.
Overall, Mikis Theodorakis left a lasting legacy in the world of music and culture, and he is remembered as a prominent figure whose work continues to be celebrated by many.
About Professor Mimis Sophocleous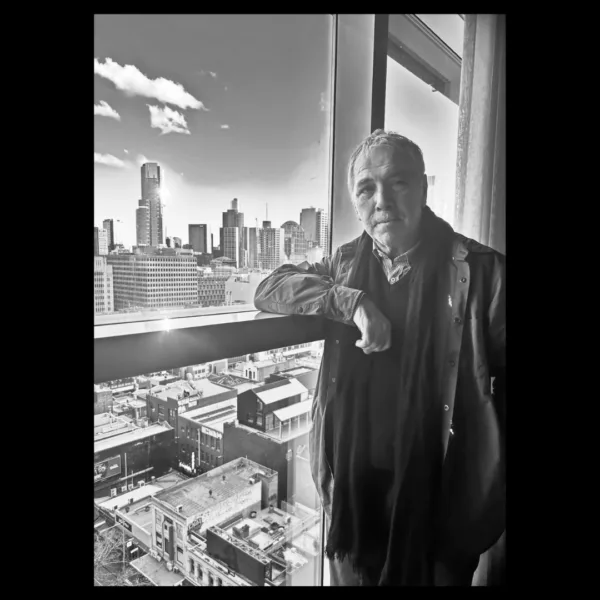 Professor Mimis Sophocleous was born in Mazotos village, Larnaca. He is the Academic Director of Patticheion Municipal Museum & Limassol Historical Archives. He has studied at the National and Kapodistrian University of Athens (Philosophy and Psychology), La Trobe University (Education and Media), RMIT University (Tertiary Teaching and Design) and the University of Queensland (History and Multicultural Arts). During his student years he was involved with music and become the first collaborator of composer Marios Tokas. He returned to Cyprus in 2002 after a 30-year absence. He is married with fellow academic, Salome Papadima, and they have a son, Orestes Sophocleous who lives in Melbourne.
How to Participate
DATE + LOCATION
Sunday 27 August 2023 | 4:30 pm
Doors Open from 4:00 pm
The Greek Centre | Mezzanine
168 Lonsdale Street, Melbourne VIC 3000
Register your attendance: https://www.trybooking.com/CKT...
LANGUAGE

English

CATEGORY

Published Works

PRESENTED BY

The Greek Community of Melbourne

FEATURING

Professor Mimis Sophocleous
Get the latest Greek Communitynews in your inbox