Cornelius Castoriadis 100 Years Later: Greek Philosophy After the Greeks!
with Professor Vrasidas Karalis
When
Where Greek Centre and Online (YouTube)
Entry Free
Event Details
One of the most startling and appealing characteristics of Castoriadis' philosophy is the extremely dense and at the same time lucid philosophical language. This linguistic paradox offers the opportunity to discuss the origins of its philosophical articulation and the impact of his Greek to the way he understood and wrote philosophy in French. The is explored by him in a text which is not know in any other language, in the appendix that Castoriadis added to the Greek translation of his Imaginary Institution of Society in 1978. The brief text maps out the relationship he developed with his own Greek language through his philosophical writing in another language. This paper discusses the connection between thinking and articulating while interrogating Castoriadis' relationship with ancient and modern Greek.
About Professor Vrasidas Karalis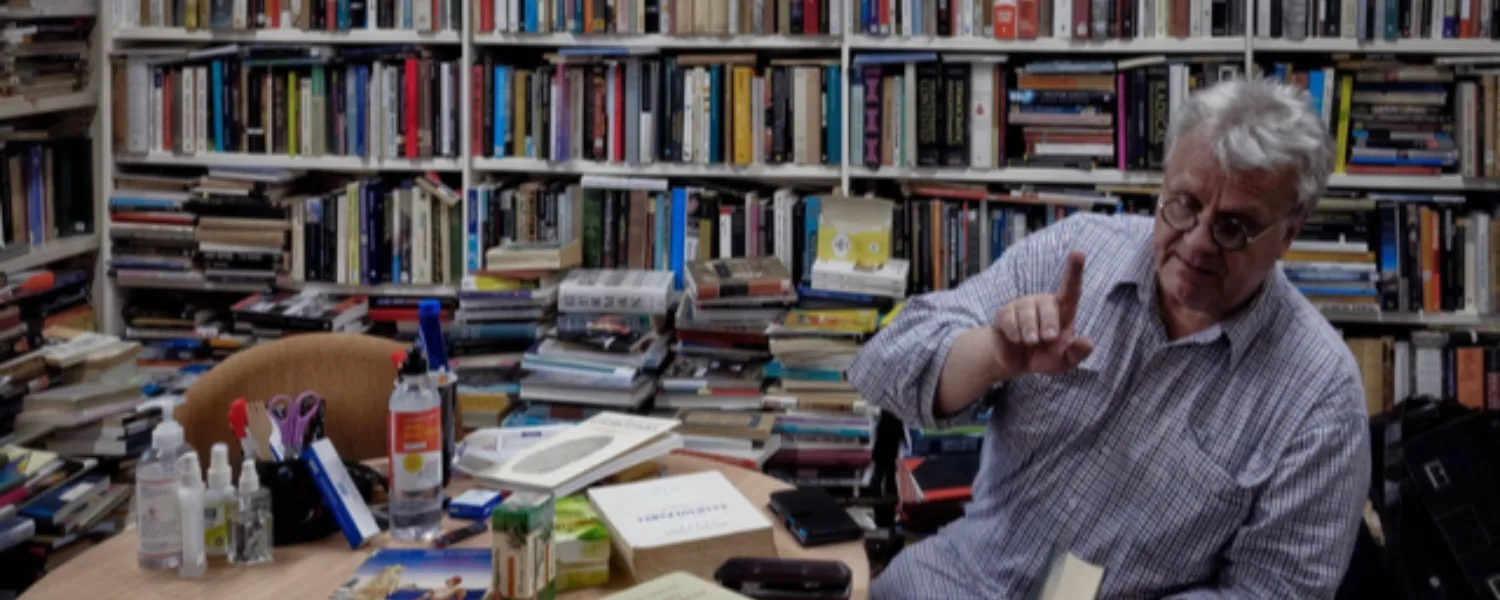 Vrasidas Karalis holds the Chair of Sir Nicholas Laurantos in Modern Greek and Byzantine Studies at the University of Sydney. His main publications in English include, A History of Greek Cinema (Continuum 2012), Realism in Greek Cinema (I.B. Tauris, 2017), Recollections of Mr Manoly Lascaris (Brandl & Sclesinger, 2007), The Demons of Athens (Brandl & Schlesinger, 2013), Reflections on Presence (re.Press, 2016)., Realism in Post-War Greek Cinema (Bloomsbury, 2017), The Cinematic Language of Theo Angelopoulos (Berghan Press, 2021) Theo Angelopoulos Filmmaker and Philosopher (Palgrave, 2023). He has also edited the collections Cornelios Castoriadis and the Project of Radical Democracy (2013), Martin Heidegger and the Aesthetics of Being (2008), Power, Justice and Judgement in Hannah Arendt (2012).
How to Participate
Please join us at the Greek Centre, Level M, 168 Lonsdale Street.
Sponsors
We thank Roma Siachos for the kind donation that makes seminars like this possible.

During the course of the year considerable expenses are incurred in staging the seminars. In order to mitigate these costs individuals or organisations are invited to donate against a lecture of their choice.
You too can donate for one or more seminars and (optionally) let your name or brand be known as a patron of culture to our members, visitors and followers, as well as the broader artistic and cultural community of Melbourne. Please email: info@greekcommunity.com.au or call 03 9662 2722.
We thank the following corporate sponsors:
Delphi Accounting, Symposiarch Wines and the Kastellorizian Association of of Victoria Inc.
LANGUAGE

English

CATEGORY

Education

EVENT SERIES

Greek History and Culture Seminars > Greek History and Culture Seminars 2023

SERIES DATES

Thursday, 02/03/2023 – Thursday, 05/10/2023

PRESENTED BY

The Greek Community of Melbourne

FEATURING

Professor Vrasidas Karalis

M.C.

Nick Dallas

MAJOR DONORS

Delphi Accounting, Symposiarch and the Kastellorizian Association of of Victoria Inc.
Get the latest Greek Communitynews in your inbox