Small Words With Mighty Power: a Fascinating Insight Into the Greek Language
When
Where

Was at Greek Centre ( but a recording is available on:

YouTube

)

Entry Free
Event Details
Dr Erma Zoé Vassiliou will deliver a lecture entitled "Small words with mighty power: a fascinating insight into the Greek Language" on Thursday 5 October, at the Greek Centre, as part of the Greek History and Culture Seminars, offered by the Greek Community of Melbourne.
This presentation will contain examples of linguistic change in the Greek language based not only on natural changes but also on historical developments in the years in which these changes took place and from the effects and conquests of foreign peoples and other similar common afflictions.
Dr. Vassiliou will make correlations of loan words in our Greek language similar to those words that underwent the same or approximately the same changes in the Cypriot dialect and she will also argue in the defence of concepts that gain strength from the robustness of Greek prepositions in our language.
The relationship and intensity of the changes are a strong factor and indicator of the progress and preservation of a language, as are other factors in relation to Greek such as tonality, but also reasons that are worthy of analysis and detailed reference.


About the Greek Community of Melbourne
Established in 1897, the Greek Community of Melbourne is a prominent organisation dedicated to promoting and preserving Greek history, culture, and heritage in Australia. Through various initiatives, events, and educational programs, the Community aims to strengthen the connection between Greek Australians and their rich cultural background.
The Greek History and Culture Seminars provide a platform for engaging discussions and lectures, contributing to a deeper understanding and appreciation of Greek history and culture.
Event Details:
Date: Thursday 5 October 2023,
Time: 7:00 PM
Venue: Mezzanine Level, The Greek Centre, 168 Lonsdale Street, Melbourne


Photo: The Story of the Greek Language Throughout Time. Historical scripts depicting the Greek language: (from top Left) Mycenaean Linear B, Cypriot syllabary, ancient Greek alphabet, Hellenistic Koine, Medieval Greek, Modern Greek. Credit: Dimosthenis Vasiloudis / GreekReporter
About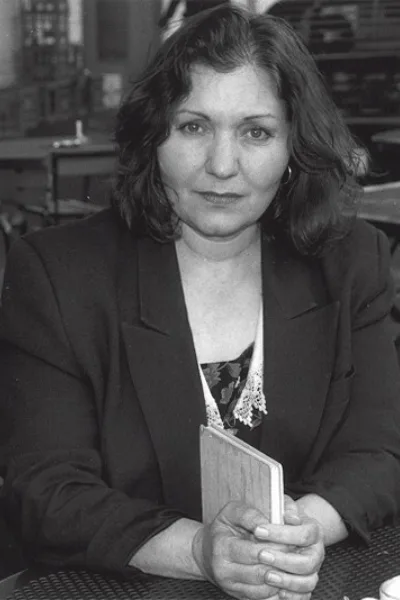 Cypriot born linguistics researcher, academic, and writer Erma Zoé Vassiliou grew up in the Congo and attended bilingual boarding schools from a very young age, both in the Congo and in Athens. Erma migrated to Australia in 1987. She was awarded a Bachelor of Arts in Interpreting/Translating from Deakin University in 1991. She undertook further studies at La Trobe University where she acquired a Graduate Diploma of Studies in Humanities (Linguistics) (1993), a Masters in Linguistics (1996), and a PhD in Linguistics in 2002. She has been a Visiting and Research Fellow at the Australian National University since 2005. She worked on a wide range of topics in Historical Linguistics, her main research into languages being on Medieval Cypriot, Contemporary Cypriot, Medieval French, Byzantine Greek and, to a lesser extent, Lingala. She has published extensively in the areas of Linguistic Typology, Language Change, and Morphology.
LANGUAGE

English

CATEGORY

Administrative

EVENT SERIES

Greek History and Culture Seminars > Greek History and Culture Seminars 2023

SERIES DATES

Thursday, 02/03/2023 – Thursday, 05/10/2023

PRESENTED BY

The Greek Community of Melbourne
Get the latest Greek Communitynews in your inbox