Presented By
The GCM Creative Drama & Arts
The GCM Creative Drama and Arts centre presents "Twenty two"
When
Entry Ticketed (starting at $25)
Event Details
The adult group of the Creative Drama and Arts centre of the Greek Community of Melbourne will present a play about the Asia Minor Catastrophe on Sunday, December 4, at 7.30pm, in the hall of Agios Dimitrios church, in Prahran.
About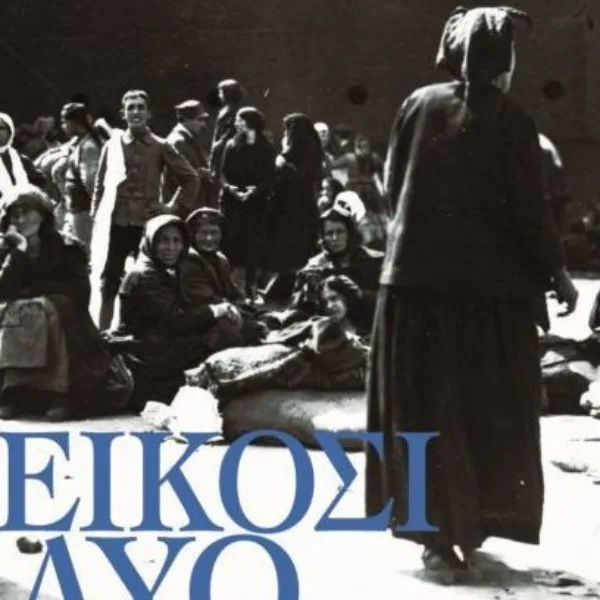 Twenty two.
A number etched in our collective memory.
No other moment in our national history has been associated in our consciousness with such harsh words and concepts: uprooting, destruction, and refugee.
And yet, the Asia Minor refugees managed this loss and destruction and quickly turned it into hope.
And they settled again successfully everywhere they went.
And they brought to the new homeland, with their hard work elevation and prominence. They brought with them their customs, music and food, their way of life, and a culture of centuries.
The stories of these people were the inspiration for the show called "Twenty Two". It is a composition of songs, testimonies of refugees, together with a scene from the play "Court of Miracles" by I. Κampanellis.
We will be happy to have you in this small tribute to mentally travel together to the places and people we love.
Twenty two.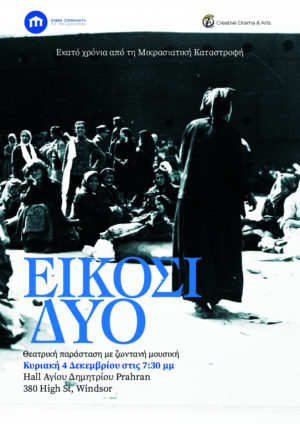 From: Adult Group of the Creative Drama and Arts,
When: Sunday 7.30pm
Where: St Demetrius Hall Prahran, 380 High St., Prahran
Admission: $25
Proceeds from the show will go to families affected by the recent floods.
LANGUAGE

Greek

CATEGORY

Theatre

PRESENTED BY

The GCM Creative Drama & Arts
Get the latest Greek Communitynews in your inbox