11th Greek Student Film Festival
11th Greek Student Film Festival
The 11th Greek Student Film Festival, held at the Palace Cinema Como on Sunday, October 29, marked a wonderful celebration for students and cinema.
A total of 18 creative short films were highlighted, created by primary and secondary students attending Greek Schools in Melbourne. Additionally, the two winning films by primary and secondary students from Sydney were presented as well.
The theme of this year's student film festival was "Mirror and Hourglass." Using those two objects in their narrative, students were given the opportunity to explore the Greek language through an artistic and creative lens.
For two hours, the cinema was filled with youthful faces brimming with energy, taking the audience on a journey through their storytelling. With humour, imagination, sensitivity, and creativity, the students expressed themselves artistically, collaborated harmoniously, and presented their reflections and dreams for the future.
The event was introduced by Ms. Anthea Sidiropoulos, Vice President of the Greek Community of Melbourne (GCM), who stated, "The Student Film Festival has become a tradition, and we consider it an integral part of the Greek Film Festival. The level of student films this year exceeded our expectations, allowing us to be particularly optimistic about its future."
This year, for the first time, the Audience Award was introduced, where the audience had the opportunity to vote for their favourite film.
The winners of the 11th Greek Student Film Festival are:
Primary School Category:
1st prize: Ariadni (GCM, Doncaster, Y6)
2nd prize: Eimaste o Kathreftis (GCM, South Morang, Preps – Y6)
3rd prize: Xamenos sto Monstergram (GCM, Bentleigh, Y6)
Secondary School Category:
1st prize: Klepsidra Omorfias (GCM, Bentleigh, Y7 &Y8)
2nd prize: Screen Time (GCM, Doncaster Y7)
3rd prize: Paron! Dihos Parelhon. Dihos Mellon. (GCM, City, Y8)
Audience Award:
Paron! Dihos Parelhon. Dihos Mellon. (GCM, City, Y8)
The first prize awards for each category, were presented by Ms. Georgia Botsiou, on behalf of the Consul General of Greece in Melbourne, and Ms. Despina Saranti, President of the Modern Greek Teachers' Association of Victoria (MGTAV).
The judging committee was formed by Mr. Nikitas Chronis, actor & president of the Greek – Australian Film Society, Ms. Christina Savopoulos, NUGAS' Education Officer, and Ms. Irene Kodoudakis, board member of MGTAV.
Participation certificates were given to all the students who participated in the festival.
2023 GREEK FILM FESTIVAL PRESENTED BY BENDIGO BANK
Procal, Oasis, Joannides Funerals, Pronia, Scoot, Sky Express, Greek Quarter, Ant1 Pacific
Festival Partners
Hellenic Wines and Spirits, Bahari I Gringlish, Epsa, Sue Sensi, Vanilla Lounge, Thematikos, Kwikkopy, Carroten, Themida Legal Clever Little Koalas
Media Sponsors
NEOS KOSMOS, THE GREEK HERALD, TA NEA I 3XY, SBS GREEK, RYTHMOS, 3ZZZ, PAROIKIAKI TILEORASI, Greek City Times, GREEK NEWS 24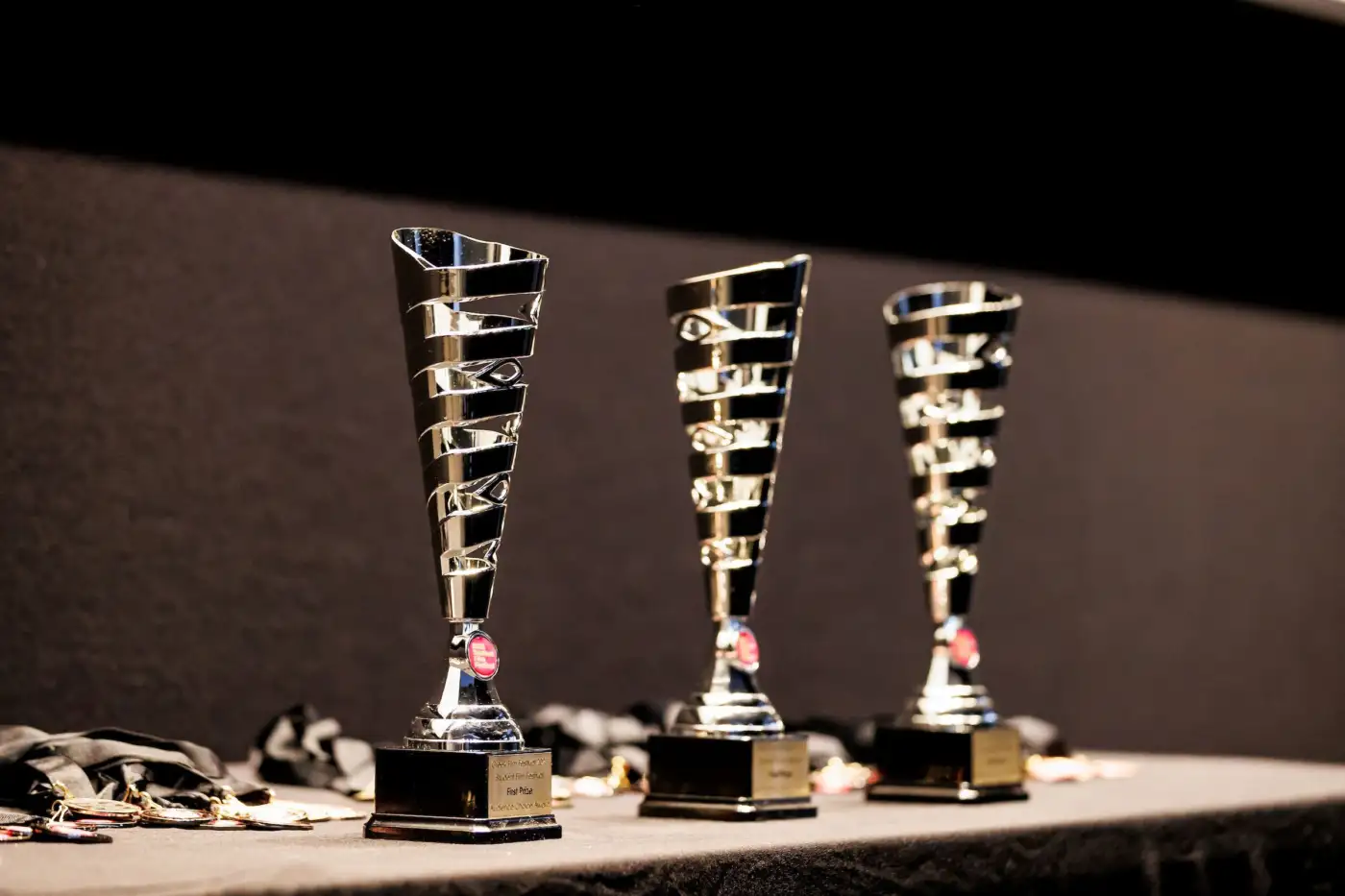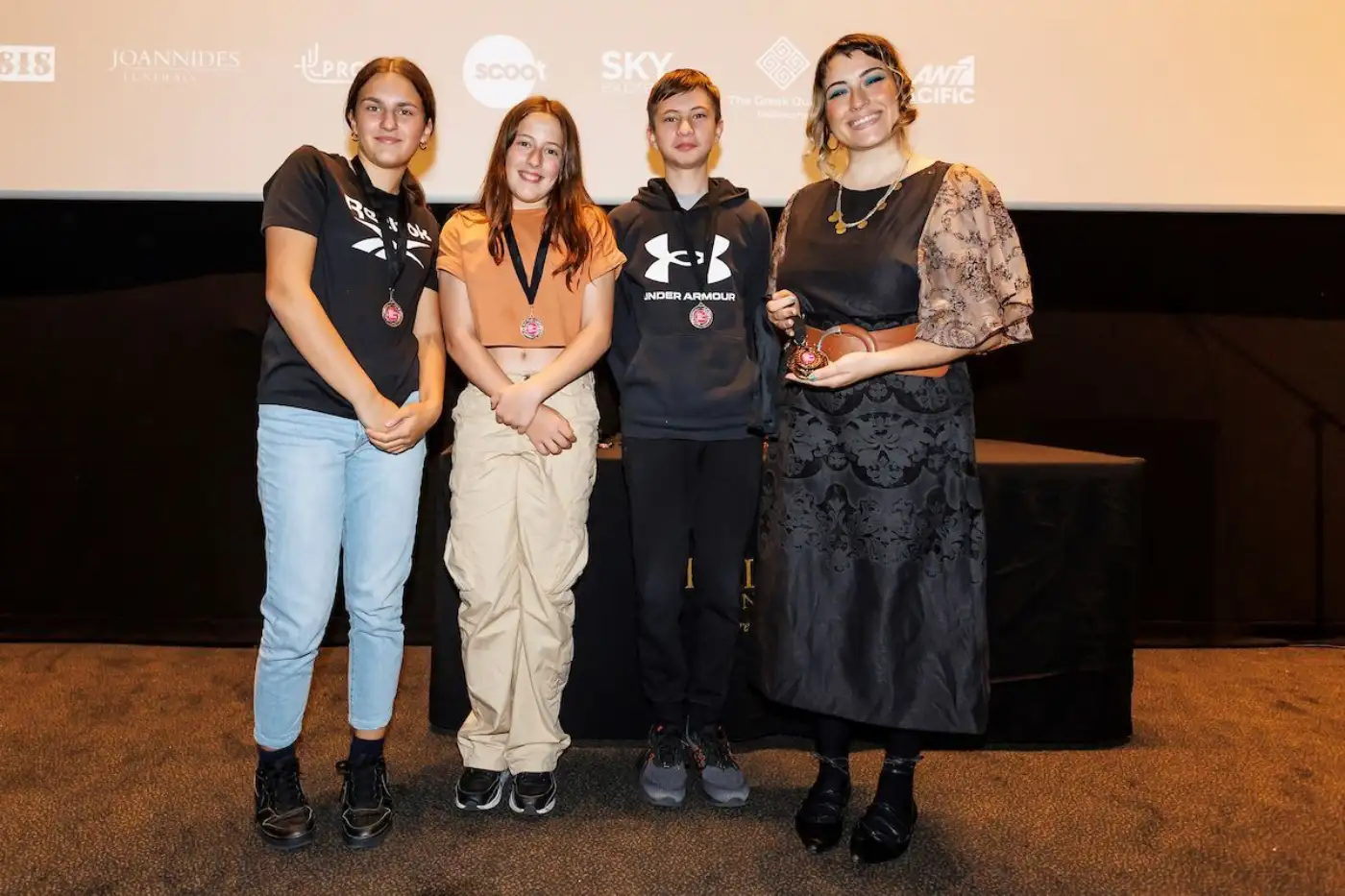 Get the latest Greek Communitynews in your inbox