2023 Book Fair Exhibitor: Ioannis Sidiropoulos
2023 Book Fair Exhibitor: Ioannis Sidiropoulos
Ioannis Sidiropoulos is an actor, dancer, filmmaker, educator, writer, and currently a doctoral researcher at the University of Melbourne on the Melbourne Research Scholarship and the A.G Leventis Foundation Grant. His interdisciplinary research combines performing arts, cognitive neuroscience, and neuroimaging to investigate how music and sounds affect the creation of movements during movement improvisation towards developing an experimental data-driven exhibition performance.
Ioannis studied Acting at Higher Drama School in Athens, Greece, graduating with excellent, and he earned his Master of Art in Physical Acting and Performance with distinction from the University of Kent in the UK. He taught drama and physical theatre in secondary education in Greece and the UK and his own experiential dance-theatre improvisation workshops. Recently, he taught at the Victorian College of the Arts - University of Melbourne. Since 2010 he has been actively working in the performing arts sector as an actor, dancer, filmmaker, artistic creator, director, and experimental artist in Greece, England, Scotland, Sweden, the USA, and Australia, participating in performances and screen-dance film festivals globally. He writes poetry since 2008.
Books:
Ανθρώπων Σχέσεις
Η ποιητική συλλογή χωρίζεται σε πέντε κεφάλαια:
Πρώτη Ύλη
Αδιέξοδο
Απόσταση
Χαµένη Αγάπη
Σκέψεις

Τα ποιήµατα αποτελούν µια συναισθηµατική κατάθεση απορρέουσα από τις βιωµατικές εµπειρίες των σχέσεων µε τους ανθρώπους και τον εαυτό. Τα ποιήµατα µιλούν για την αγάπη, την απώλεια και την απόσταση. Μιλούν για αναµνήσεις, σκέψεις, πρόσωπα και χαραγµένες στιγµές. Η συλλογή περιλαµβάνει πενήντα δύο ποιήµατα και πέντε αποφθέγµατα.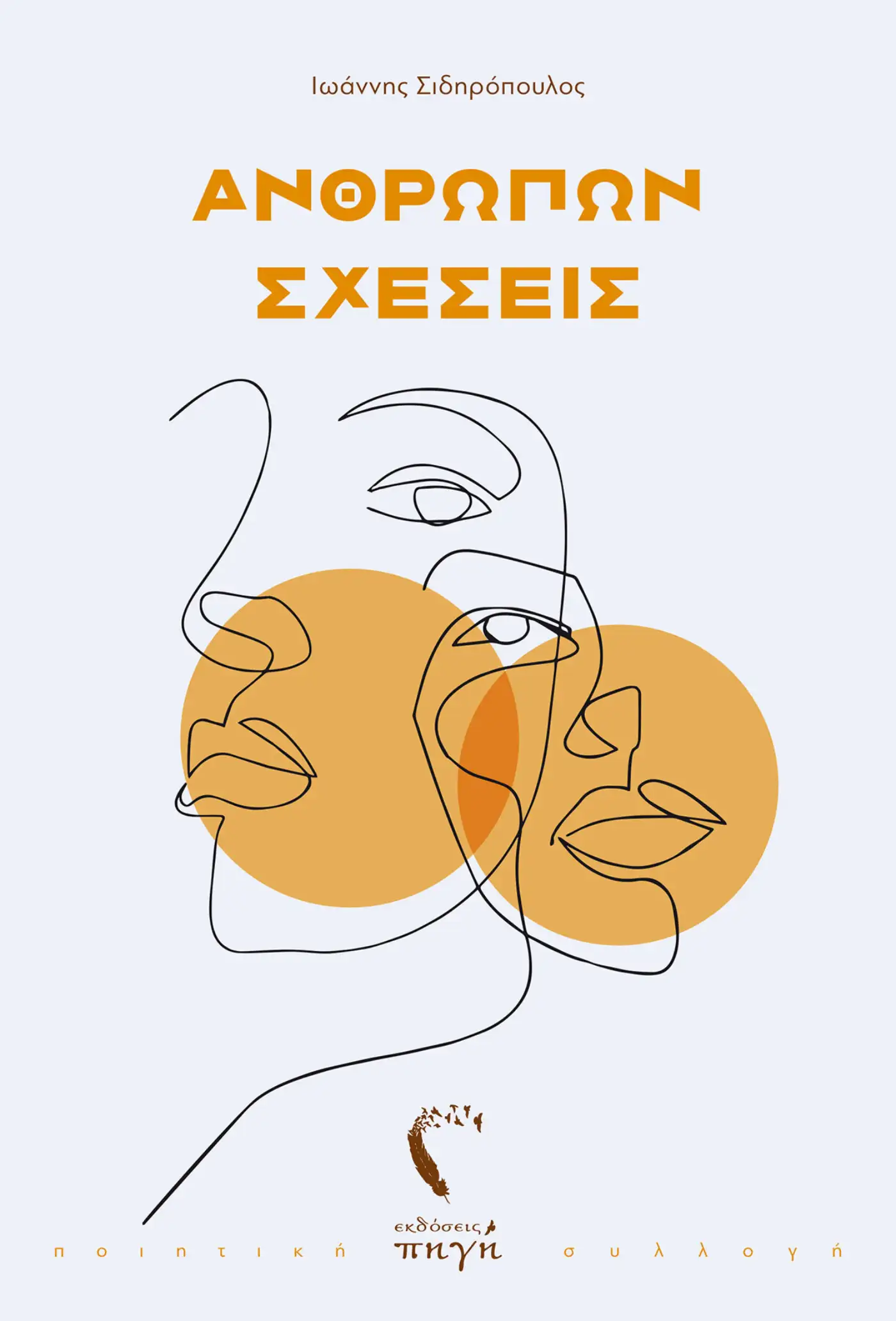 Get the latest Greek Communitynews in your inbox