2023 Greek Book Fair: Varvara Athanasiou - Ioannou
2023 Greek Book Fair: Varvara Athanasiou - Ioannou
Varvara Athanasiou-Ioannou is a distinguished founder, educator, human resources professional, and community leader. She is also an accomplished author, having written "HER VOICE: Greek Women and their Friends" and co-authored more than 60 children's books and curriculum for the Teaching of Greek in State Schools. Varvara has devoted her life to empowering women and championing diversity and inclusion.
Twenty-two years ago, she established the Leading Greek Australian Women's Network, Food For Thought Network (FFTN). FFTN connects and empowers women through inspirational events and hosts the Greek Women and Friends Global Forum, a global platform she founded during the COVID pandemic, connecting and empowering women daily. Varvara's numerous accolades reflect her unwavering commitment. In 2022, she received the prestigious Manningham City Council's Volunteer of the Year award, and in 2023, she was shortlisted for the Social Responsibility category in The Greek International Women Awards for her PROBONO work. She specializes in "Learning and Teaching," "Diversity and Inclusion," and "Women's Leadership."
Her dedication to teaching was recognised with the Swinburne University Vice-Chancellor's Teaching Excellence Award in 2018. Varvara is a staunch advocate for the rights and talents of migrant and refugee women, earning her various awards, including the Oral History Champion (Manningham Libraries), a place on the Victorian Honour Roll for Women, and recognition from the Hellenic Australian Chamber of Commerce and Industry (HACCI) . Balancing her life between Greece and Australia, Varvara leverages online teaching and learning technologies. Her journey serves as an inspirational example for women worldwide, embodying principles of diversity, inclusion, and unwavering dedication.
Book:
HER VOICE: Greek Women and Their Friends, Self Published, 2021

Her Voice, Greek Women and Their Friends, brings together the authentic voices of over 40 women who bravely detail the difficulties and triumphs they have met in living and succeeding in different worlds. 
Her Voice, features stories from women from all walks of life and fields, including, artists, academics, educators, entrepreneurs, councilors, journalists, lawyers, scientists, politicians and public servants.

Joy Damousi, FASSA, Professor and Director of the Institute for Humanities and Social Sciences at Australian Catholic University, said: "I'm incredibly proud to be a part of Her Voice and to write the foreword. The stories of professional Greek women and their friends are an undocumented narrative. The inspiring storytellers have illustrated to future generations of Greek women and their friends how to overcome the struggles they faced both in and out of the home. We hope to inspire women facing barriers of their own."

Bill Papastergiadis, President of The Greek Community and Victorian Multicultural Commissioner said: "This monumental book, is a gift not only to Greek women but to multicultural Australia, a historical reference point for future generations …it should be read by all men and women. I congratulate trailblazer Varvara for her unwavering lifetime commitment to women, diversity and inclusion. "

The women featured in this book were selected with a diversity lens in mind, featuring as much intersectionality of age, class, marital status, sexuality, faith, disability and race representing different professional and business backgrounds.

The book is published and available. Orders - https://www.trybooking.com/eve...
An eBook is also available. https://ebookalchemy.com.au/Ti...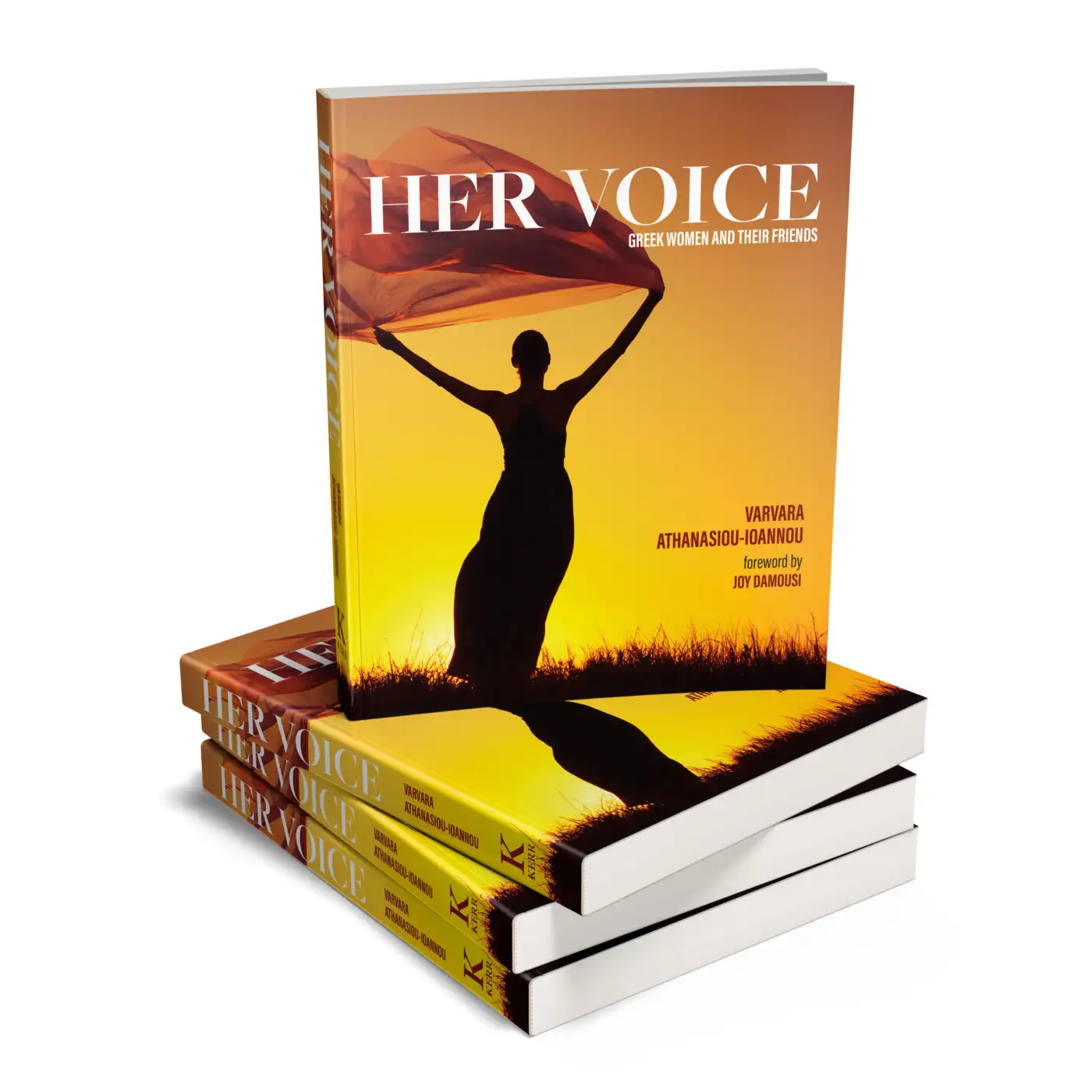 Get the latest Greek Communitynews in your inbox