GCM Board Members Meet With the Greece's Golden Girl
GCM Board Members Meet With the Greece's Golden Girl
The GCM Board members and the first Greek athlete to land a gold double medal in a single athletics event, Antigoni Ntrispioti visited the Greek Center on Friday 10 February. The President of the GCM Bill Papastergiadis OAM and a delegation of the Board extended a warm welcome to Antigoni where she was given a tour of the Greek Centre and an overview of the Community's activities.
On hand to greet her amongst others was also Dr Nick Dallas (Education Chair + Finance Committees + Seminars + Hellenic Chair at Uni of Melbourne) and Leonidas Vlahakis (Community Outreach + Cultural Programs Chair).
The President of the GCM Bill Papastergiadis OAM, greeted Antigoni and expressed his admiration for her achievements and presented her with a community plaque to acknowledge her visit "It is a great honor to have Antigoni with us at the Greek Centre. Antigoni is one of Greece's great athletes and her Greek spirit has shown greatly through her athletic achievements. We want her to know that The GCM is by her side and supports her. We wish her success in her upcoming race on Saturday, and we invite all the Greeks in Melbourne to come to Fawkner Park and support her."
Dr Nick Dallas also stated "The Greek Community of Melbourne was honored to host Karditsa-born Greek athlete and race walker Antigoni Ntrispioti. "In the 2022 European Championships Antigoni finished first in both the 20km and 35km races. She is currently in Melbourne to take part in the Chemist Warehouse Australian 20km Race Walk Championships at Fawkner Park, South Yarra, this Sunday. This race being part of her preparation for the 2024 Paris Olympics. We encourage everyone to come to support this great athlete and we wish her every success."
Antigoni also received from Christina Soumi (Teacher and Education officer- GCM's Language and Culture School) on behalf of the GCM a didgeridoo and found out about the history and the significance of the instrument for the Aboriginal community.
Antigoni Ntrispioti will take part in the Chemist Warehouse Australian Race Walk Championships at Fawkner Park, South Yarra, this Sunday 12 February at 7am -9am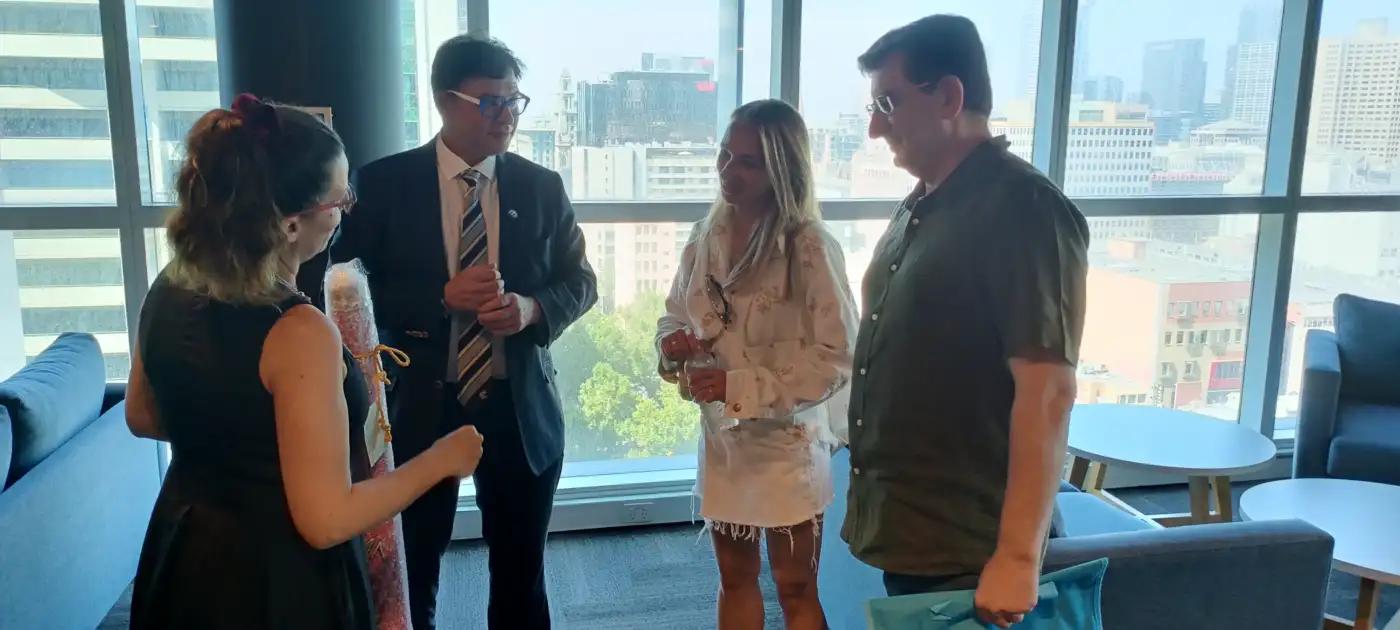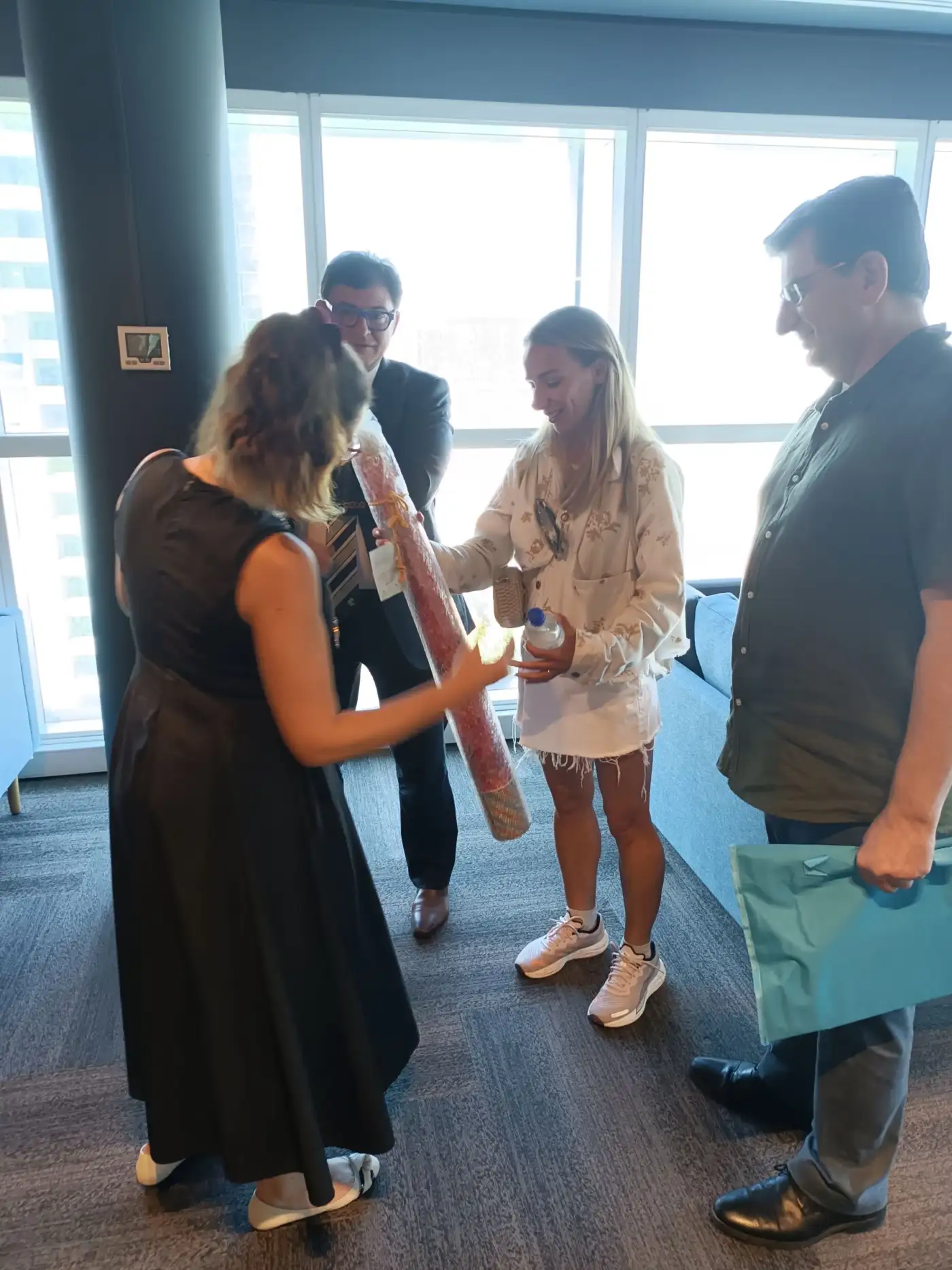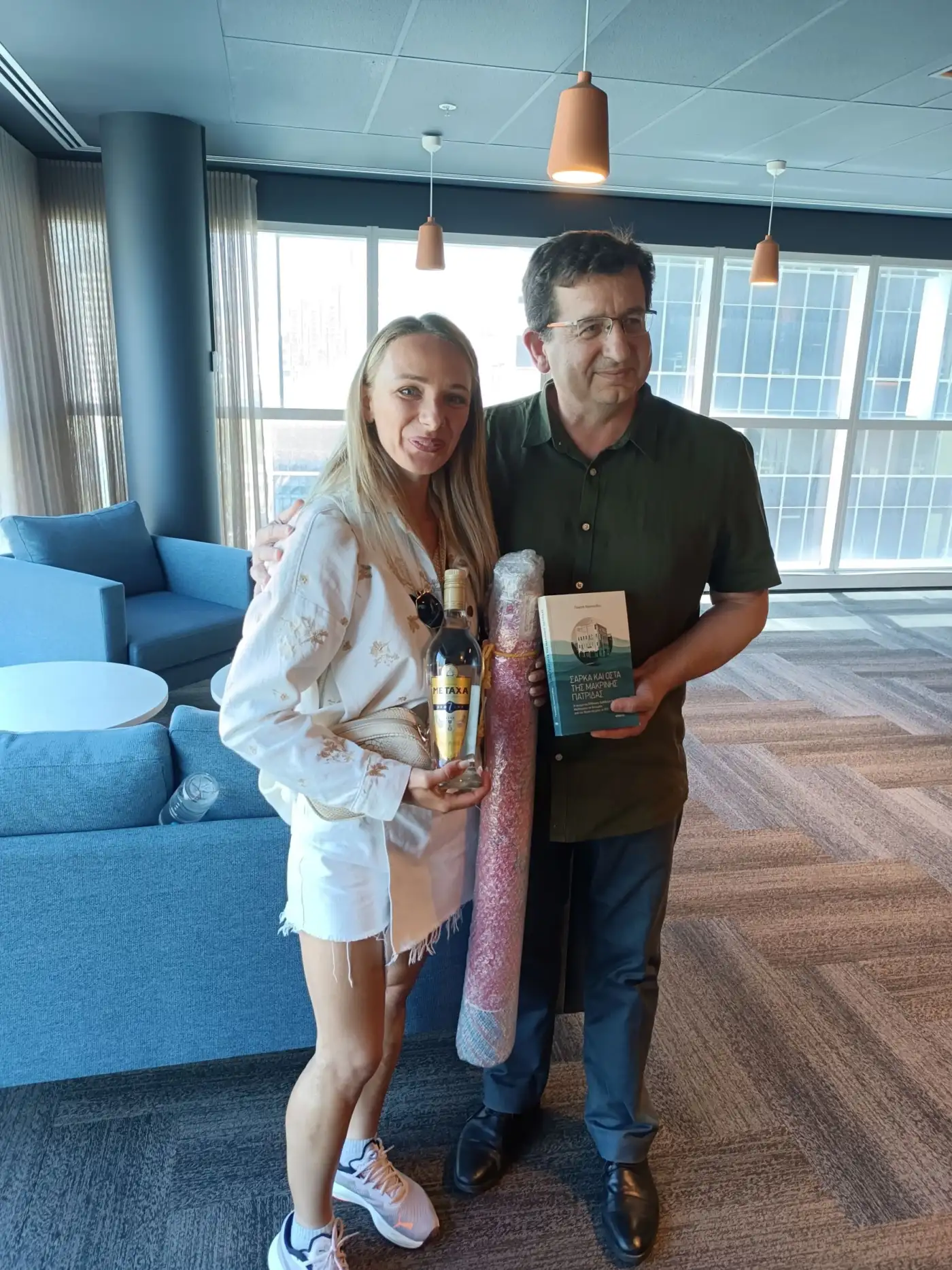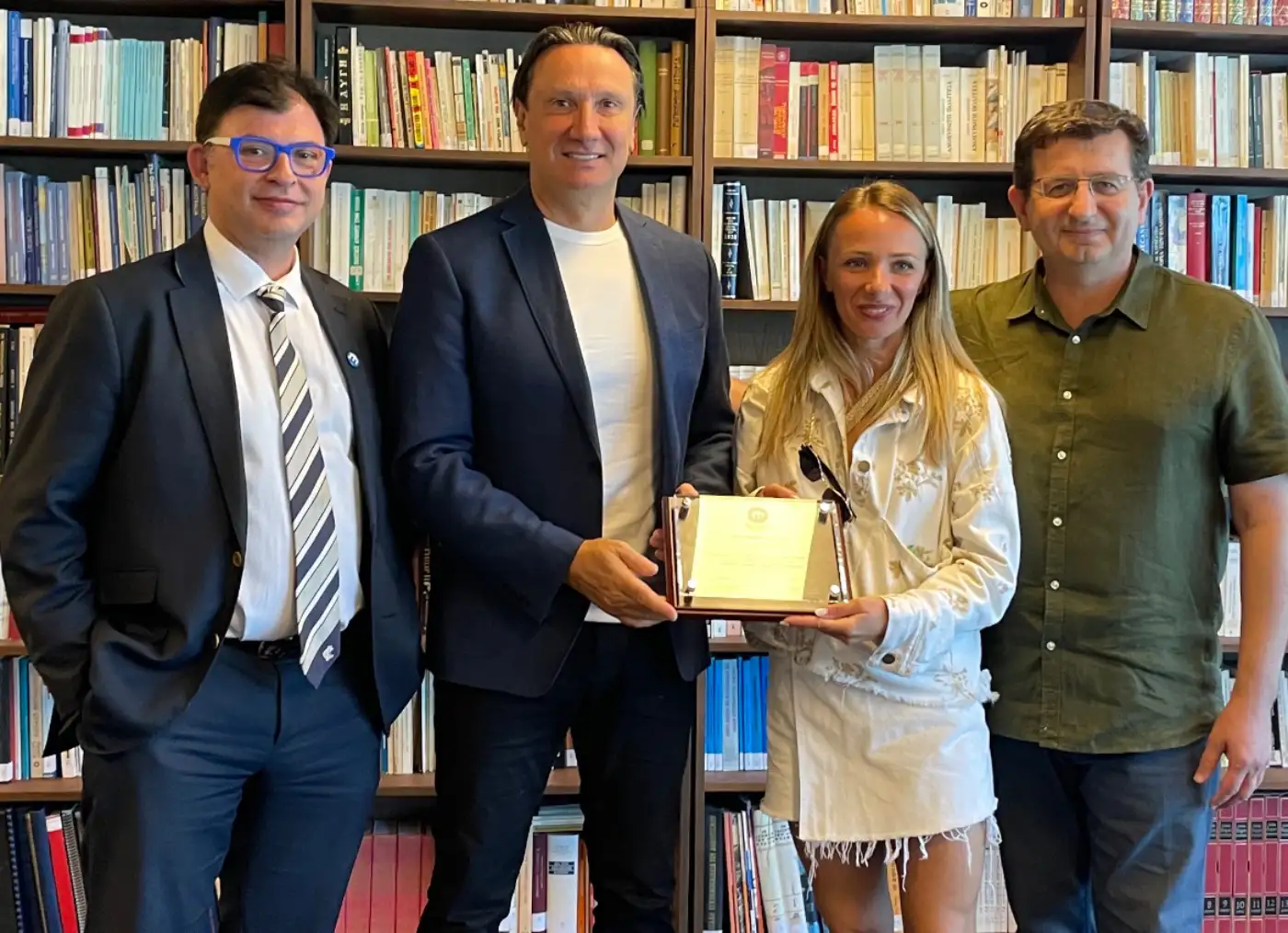 Get the latest Greek Communitynews in your inbox