Greece Defeats Italy in All Nations Cup
Greece Defeats Italy in All Nations Cup
Greece has convincingly defeated Italy 2 0 in the All Nations Cup Semi Final and will now face South Sudan in the final next Saturday.
Greece took control from the first whistle and dominated the first half and were rewarded in the 44th min with a brilliant goal by George Mells, taking a 1 0 lead into the halftime break.They continued their dominance in the second half and in the 75th min, Dennis Menelaou rose from the pack to header the ball into the right-hand corner giving Greece an unassailable lead and into the All Nations Cup Final.
President of the Greek Community Bill Papastergiadis,OAM was ecstatic after the win."I entered the rooms pre match and addressed the boys. I explained to them how proud they've made us feel with all their performances so far and how they've all played as a team and represented the Hellenic spirit in the best possible way. Having gone down to 10 men against Somalia in the quarter final, they never gave up and showed what can be achieved if they all stayed United. I expressed to them that whatever the result against Italy, we have all gained enormously in this journey as one. Against Italy, they didn't let us down and produced a dominant performance and were deserved winners. The final will be a must attend event for all, especially us Greek Australians. This tournament has brought all of us together and the Greek Community is so proud of this team and all the coaches ".
Team Manager, Kon Kyranakis, couldn't praise the boys highly enough. "What an amazing display of team football and I believe it's all about peaking at the right time of the tournament. Come the final, I'm confident we can go to another level and lift the All Nations Cup. Ζήτω η Ελλάς.
Con Tangalakis was also full of praise for the boys. "The team has developed a great spirit and culture and definitely has the ability to go all the way and win the tournament. Considering the team was put together so quickly and in such a short period of time, they have already won over the hearts of all Greek Australians".
George Katsakis, who has managed the boys together with Con Tangalakis, was overwhelmed at the end of the match. " I knew I had something special on my hands with this group of players from the very first wintry night when we all came together and trained with a sense of passion that really caught my eye. Today's performance against Italy was incredible and I cannot wait until next Saturdays final against South Sudan, when our team has the opportunity to achieve something that will be very special for our community".
Michael Karamitos, Vice President of the Greek Community, had this to say following the win. "Having been there from day one at training to experiencing a euphoric semi-final win, I cannot express how proud I am watching these group of young men, wearing the Greek jumper, playing for their country of origin. It has galvanised our Greek Community by creating an amazing atmosphere and I encourage as many Greek Australians as possible to come and support the boys in next week's final. The Greek Community of Melbourne cannot speak highly enough of this team and what it has achieved so far and is so proud to be associated with such an event as sports brings people together from all ages. I would like to thank all our coaches and players as well as our sponsors Steve Tsalikidis from Windsor Management Insurance Brokers and Chris Pavlidis from Athletes Foot Camberwell".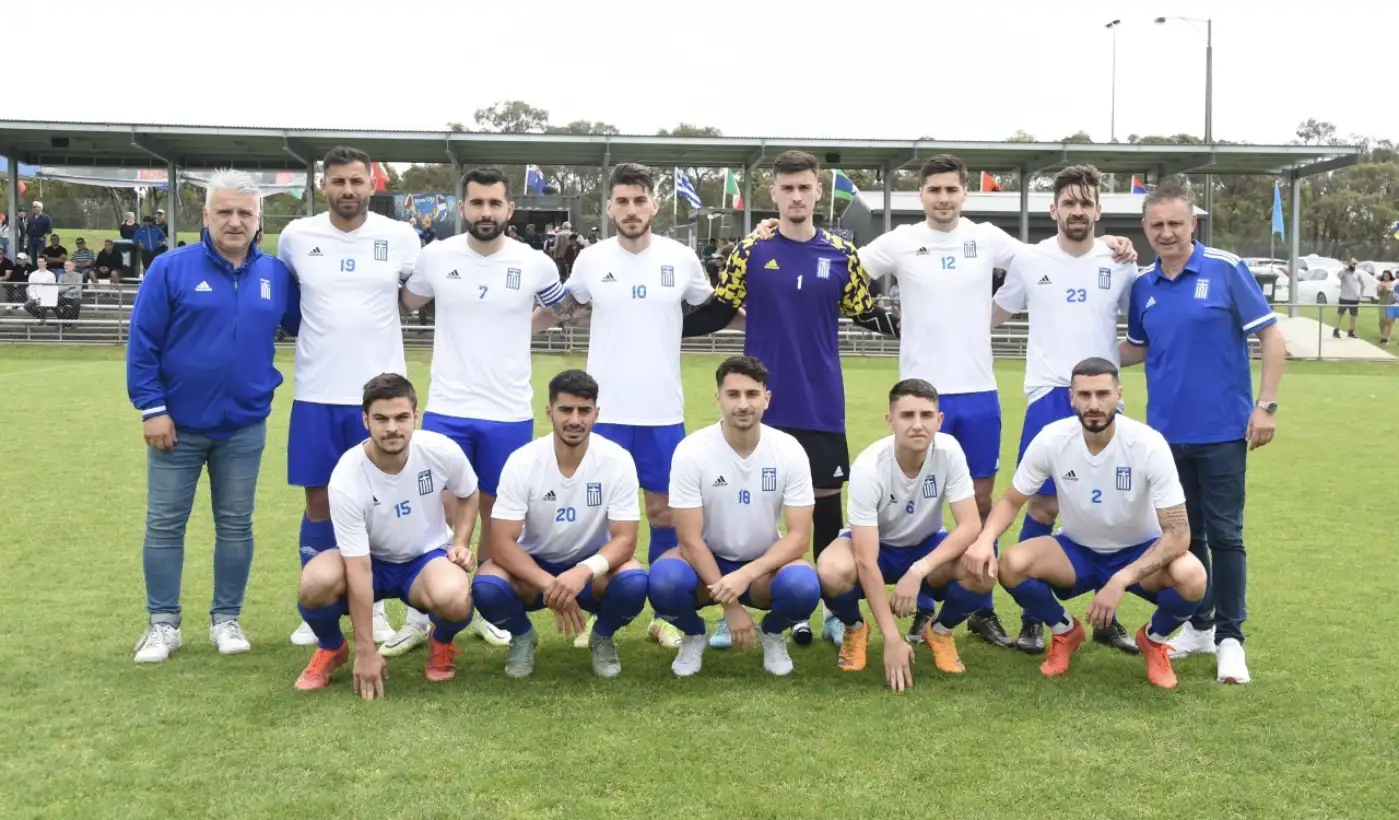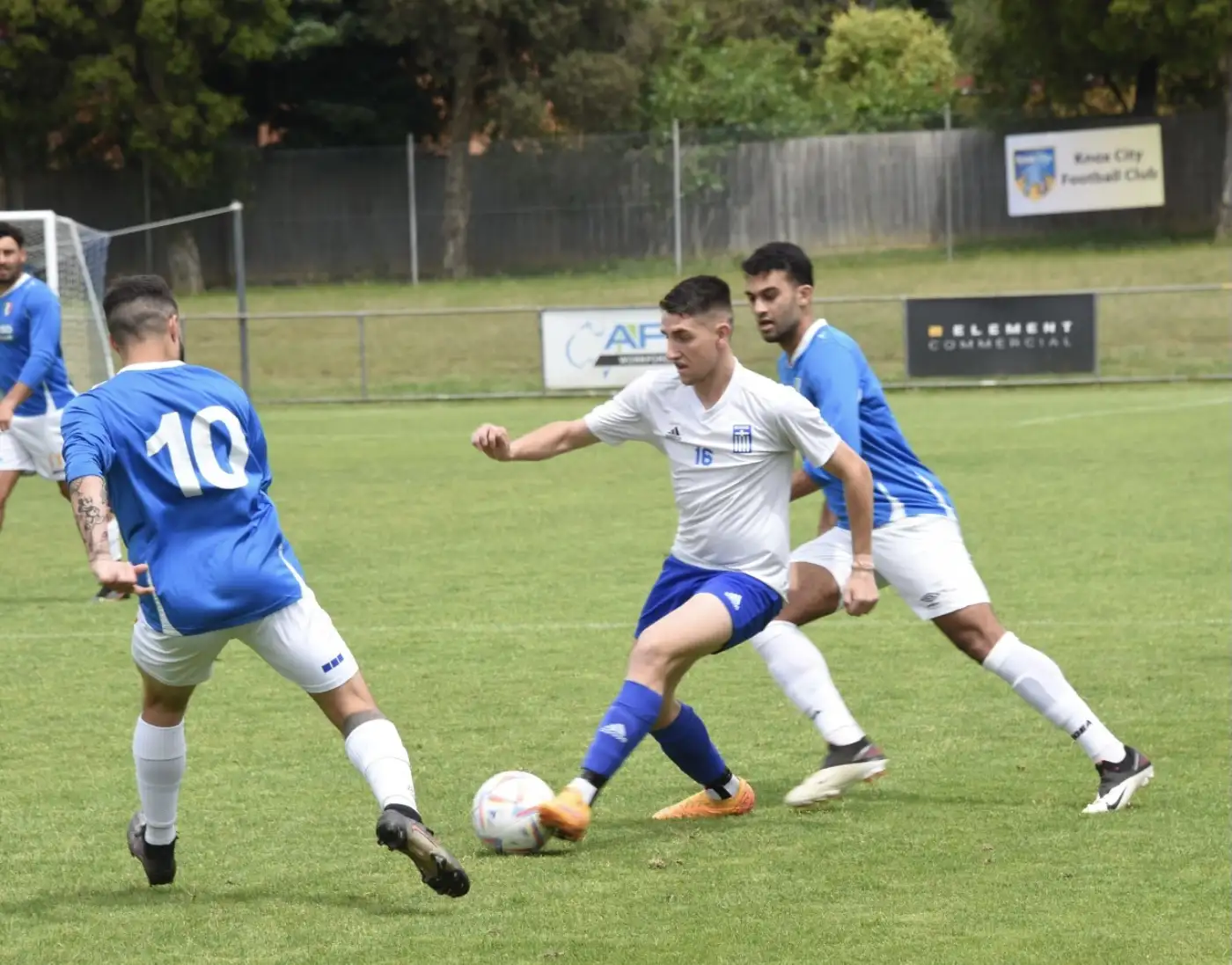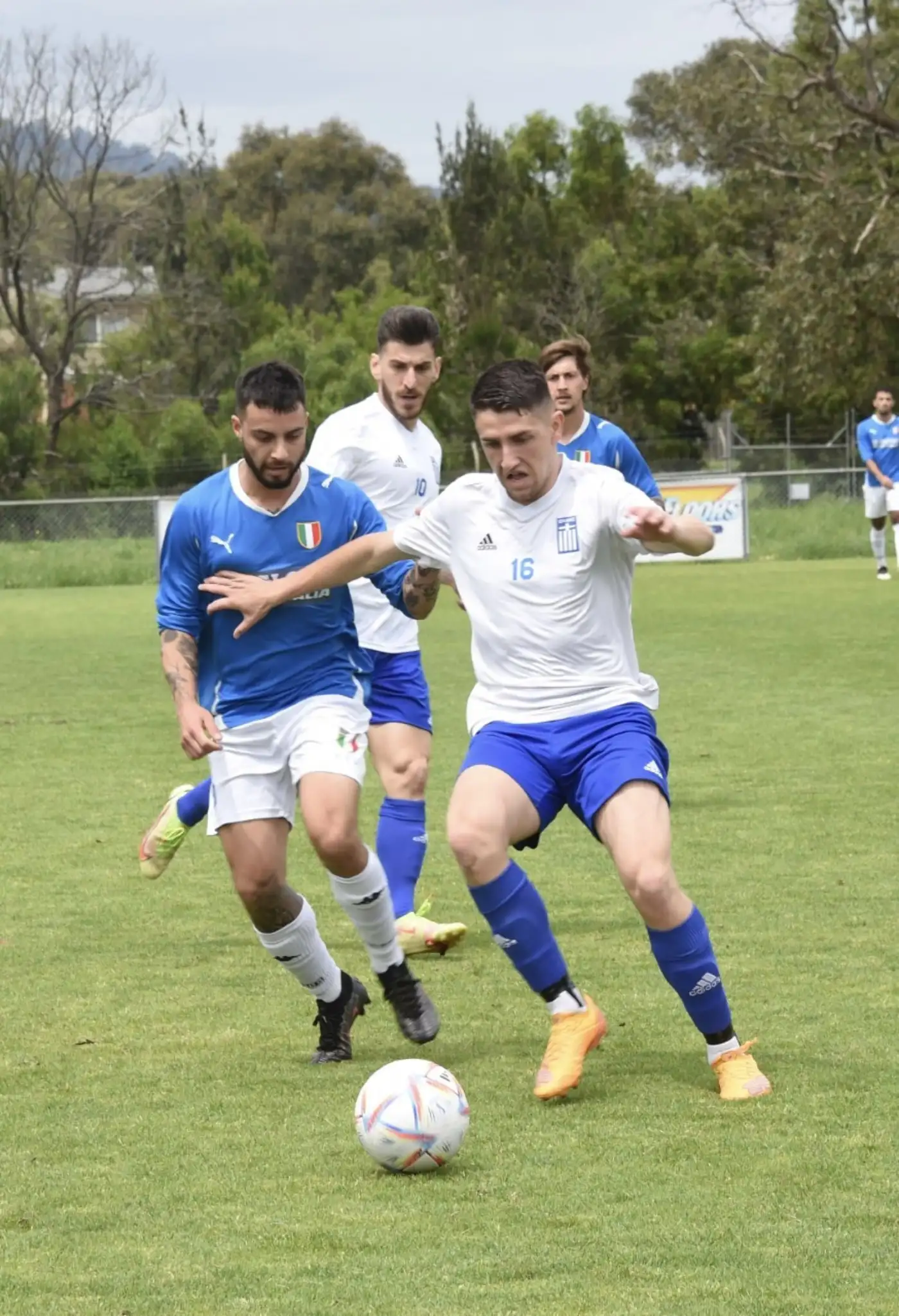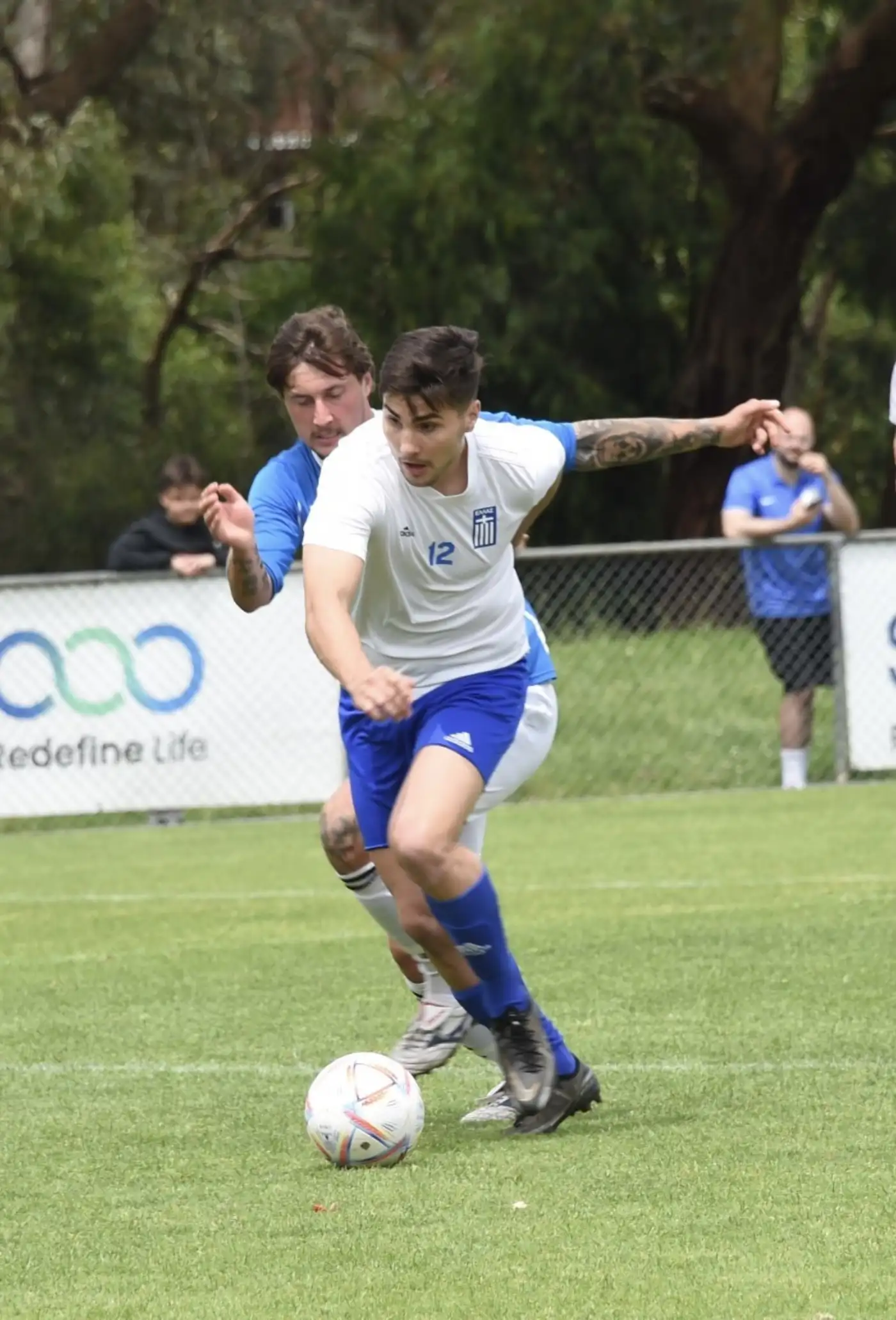 Get the latest Greek Communitynews in your inbox