The GCM Comes Together to Support the Flood Victims
The GCM Comes Together to Support the Flood Victims
On Sunday 11 December, a 20-strong delegation from the Greek Community of Melbourne, which included Board members, teachers, students, and parents visited Echuca to donate funds to the affected families.
An event was held at OPA restaurant, owned by Nick and Maria Raftellis, where they put on a sumptuous spread for the GCM, and other invited local guests and dignitaries, which included representatives from the mayor's office and the office of local member of Parliament, Peter Walsh. During the event, the GCM principal Maria Bakalidou assisted by Christina Soumi, Eleni Demitriou and drama teachers Jeremy Artis and Katerina Poutachidou organized a one-hour cultural program.
The accompanying young students put on a theatrical performance, performed Greek dancing, and sung Christmas carols, while Jeremy and Katerina enacted a Karagiozi shadow puppetry show.
At the end President Bill Papastergiadis, OAM handed over a $6000 cheque to assist those affected by the floods. Part of this amount came from the ticket sales of the Creative Drama Group (Adults) who recently staged the play '22' in memory of those impacted by the 1922 Asia Minor Catastrophe. Other donations came from Bill, GCM Secretary Nick Koukouvitakis, Vice Presidents Michael Karamitos, Dr Jim Bossinakis and Board Members Christos Sikavitsas, Dr Nick Dallas,Tass Sgardelis,Kostas Stefanidis and Alexi Kosta.
Bill, after giving a short introduction on the history of the GCM addressed the audience and had the following to say:" The GCM is expanding its reach into rural Victoria with this event. This will be the first of a number of such initiatives into country Victoria so as to encourage greater participation in our online education programs. Equally it allows us to take directly our unique cultural products to parts of Victoria that historically were not part of our program. The success of the event by way of attendance and feedback demonstrates the need for more of this type of engagement. No more was this evident than in the student performances in dance, music, and theatre all in the Greek language which were warmly embraced by the residents of Rochester and Echuca. I'd like to thank our students, our school principal Maria and all our teachers along with our education convenors Nick Dallas and Tass Sgardelis for putting this event together."
"In particular, Nick Koukouvitakis needs to be congratulated for conceiving this event and building the bridges between our organisation and the residents of Rochester and Echuca. The hospitality that Greeks are famous for was evident in the hosting of this event by Maria and Nick Raftellis at their restaurant OPA. This event also would not have been possible with
the facilitation efforts of Con and Kathy Kostoglou who worked tirelessly to bring everyone together. We want this event to act as a springboard for the GCM's greater engagement with regional Victoria."

Echuca is a town on the banks of the Murray and Campaspe Rivers in northern central Victoria. Its indigenous name is Yorta Yorta which means the 'meeting of the waters'. However, on the 15th of October of this year, the river waters more than just met, the first evacuation orders were issued, as the town struggled to contain the flood waters. Floods are terrible events to say the least, people are displaced, properties and buildings are destroyed, livelihoods are lost, and communities become stretched.
What then kicked in, was a massive community effort to save the town, volunteers came from everywhere to fill sandbags and build a 17km long levee. Everyone did what they could to help all those effected, the best of human nature on display. Those efforts also involved members of the small Greek community who were galvanised into action. Pharmacy proprietors, Kathy and Con Kotsoglou started providing essential medicines to affected families. By enlisting the help of other Greek members who operated food establishments, they also organized for the provision of meals to those in need. When GCM Board member Nick Koukouvitakis found out about these initiatives, he also assisted but also encouraged the Board to play its part.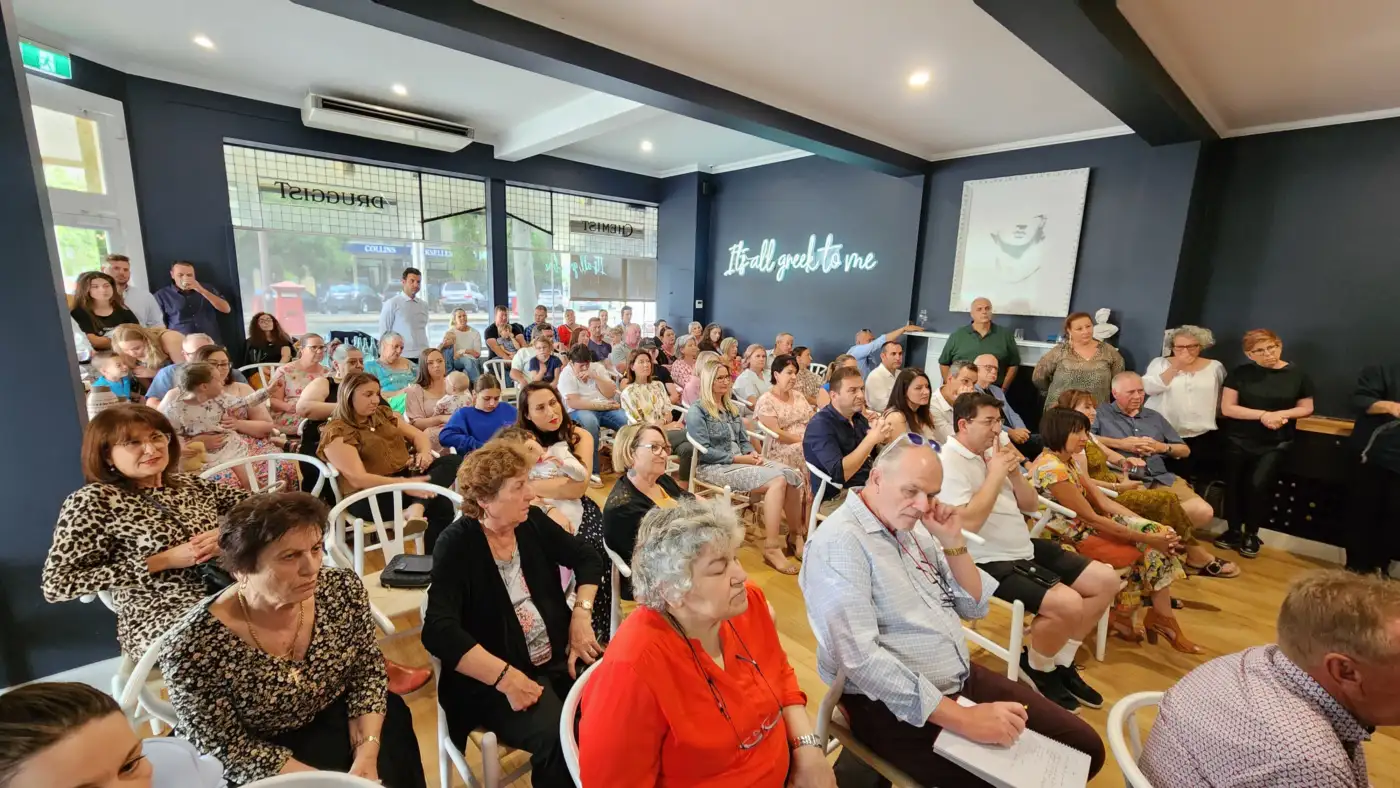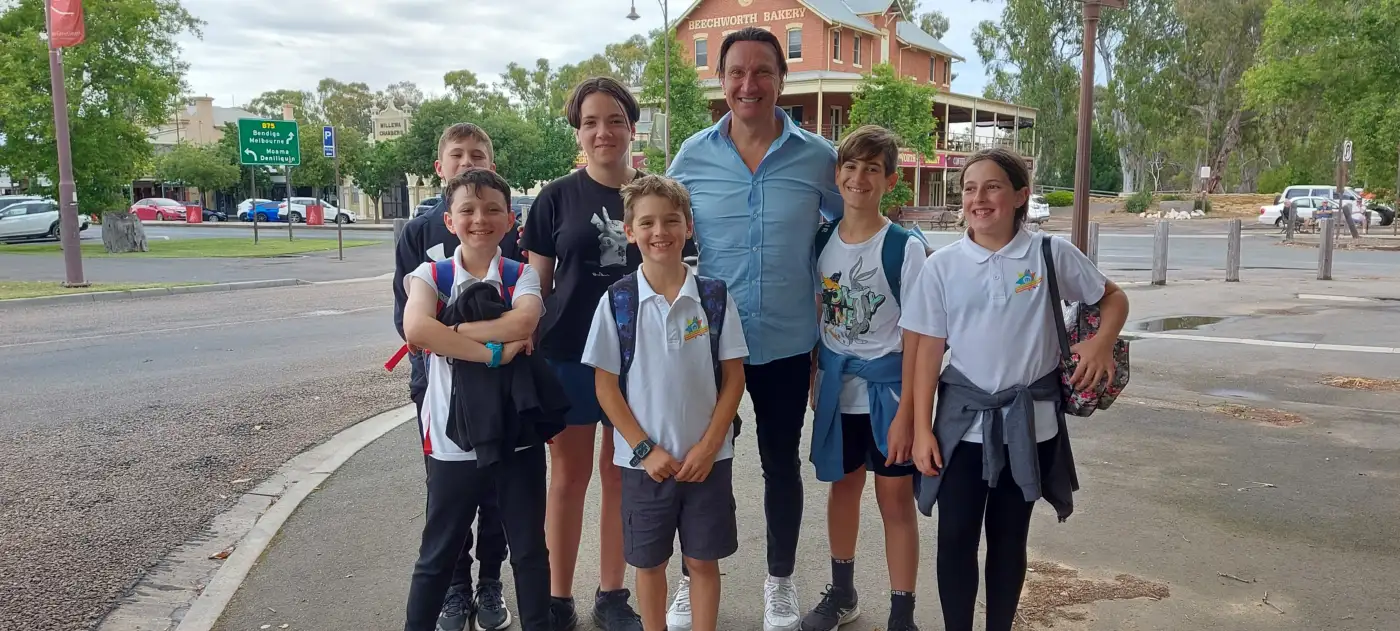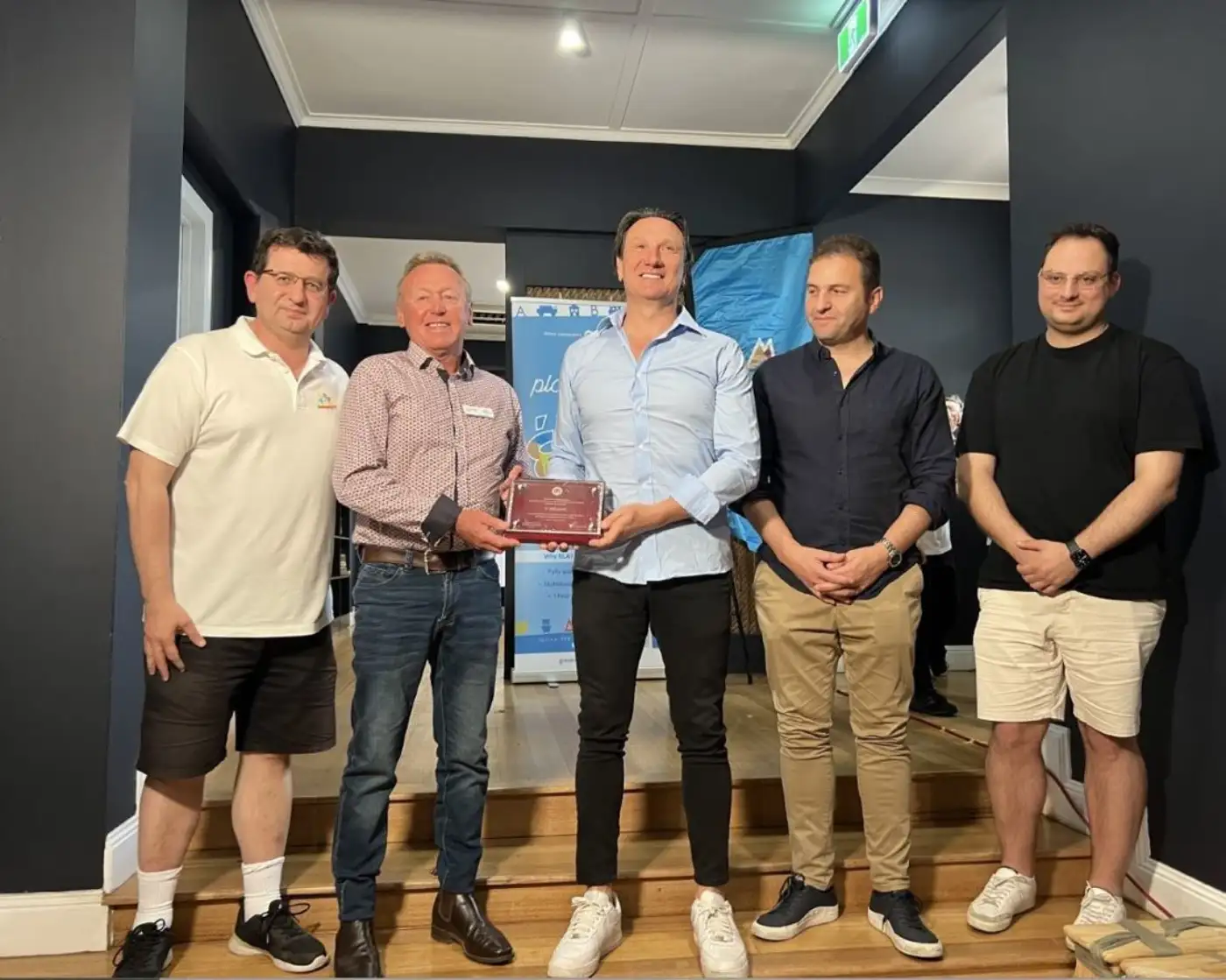 Get the latest Greek Communitynews in your inbox