Event Details
Dr Georgios Niarchos will an online only lecture entitled Tamrash Rebellion (1878-1886) - Attempts at Pomak Autonomy, on Thursday 29 September at 7 pm, as part of the Greek History and Culture Seminars offered by the Greek Community of Melbourne.
The protracted decline of the Ottoman Empire brought the wider region of Thrace to the forefront of competing nationalisms. This was indeed a process mirroring development in many other parts of the Balkan Peninsula.
The first attempt for the creation of an independent statelet in the Rhodope Mountains came in the aftermath of the Treaty of San Stefano (1878) by the Pomak population in the Tamrash region, who opposed the prospect of a Bulgarian administration in the area.
The Pomak insurgents declared themselves 'an autonomous Pomak nation' under the leadership of Ahmed Agha Tamrashliyata. An interesting figure involved in the uprising was the British-born Stanislas Graham Bower St. Clair, whose actual role remains a matter of contention.
However, the anti-Bulgarian sentiments that fuelled the rebellion soon became irrelevant following the recognition by the Ottoman Empire of the annexation of Eastern Rumelia by the Bulgarian principality in 1885, whilst the final demarcation of the border between the two countries brought most of the rebellious Pomak villages under the Ottoman Empire.
The lecture will try to shed light on the details of the rebellion of the Pomak population of Tamrash, exploring its roots and motives, in an attempt to determine whether this was the expression of an emerging nationalist sentiment or a movement of purely local interest. On the next level, the insurgency of the Pomaks will be examined in the light of the wider antagonisms of the Great Powers and particularly Great Britain, through the remarkable presence of St. Clair.
About Dr George Niarchos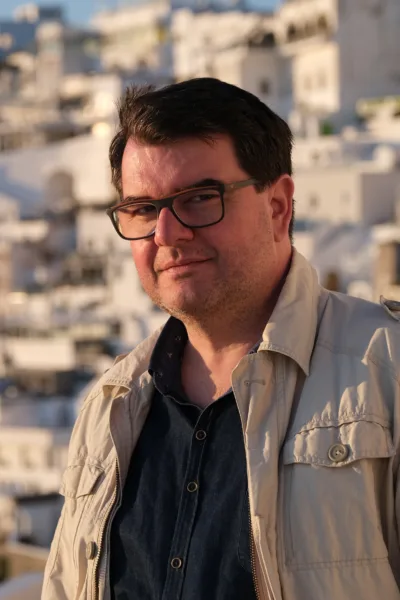 Georgios Niarchos has studied Theology at the University of Athens and holds a MA in East European Studies from the University of Bradford. He was awarded his Ph.D. from the European Institute, The London School of Economics and Political Science (LSE), after completing his doctoral thesis entitled: 'Between Ethnicity, Religion and Politics, Foreign Policy and the Treatment of Minorities in Greece and Turkey, 1923-1974'. He has previously worked on research projects for the Hellenic Observatory, LSE, and the Department of Political Science, Aristotle University of Thessaloniki. He is the author of 'Dimitrios Gounaris' (Pelopponesos Publications, 2018) and co-author (with Kevin Featherstone, Dimitris Papadimitriou, and Argyris Mamarelis) of the 'The Last Ottomans. The Muslim Minority of Greece, 1940-1949', Palgrave/Macmillan, 2011. (also published in Greece by Alexandria Publications, 2013 and soon to be published in Turkey by İş Bankası Kültür Yayınları). He has published articles in refereed journals and book chapters, and he has made several contributions to international conferences. His research interests include Greek-Turkish relations, minorities, Modern Greek history, and Balkan history. Currently, he works in secondary education in Greece.
LANGUAGE

English

CATEGORY

Education

EVENT SERIES

Greek History and Culture Seminars > Greek History and Culture Seminars 2022

PRESENTED BY

The Greek Community of Melbourne

FEATURING

Dr George Niarchos
Get the latest Greek Communitynews in your inbox