The Embodiment of a Distant Homeland Launching Event
The Embodiment of a Distant Homeland Launching Event
On Sunday 26 March at the Greek Centre, The Greek Community of Melbourne (GOCMV) officially launched Georgia Charpantidou's book 'The Embodiment of a Distant Homeland: The History of the GOCMV.'
Collaborating with the GOCMV included the Hellenic Writer's Association of Australia, The Greek-Australian Cultural League, and Heliades-the Hellenic Women's Network of Victoria.
The GOCMV is the oldest institutional representative of a Greek Community in Australia. 'The Embodiment of a Distant Homeland: The History of the GOCMV' follows its historical course as it emerged from the late nineteenth century until the early 1970s. The research for this book is based on primary sources – the minutes and Archives of the GCM, the National Archived of Australia, The Dardalis Archives of the Hellenic Diaspora of Latrobe University. and Greek and English Language newspapers of the time in Australia.
"This book was a project in the making for many years and I am very proud to be standing here today to present you my work" said Ms Juliana Charpantidou "I am very satisfied with the end result. I feel that today I am amongst my new friends and, the family I have created in Australia. I feel I have achieved a life-long dream not only to be involved in the field of research but to write the history of the Greek Community throughout the years. I would like to thank the GOCMV for this opportunity in particular Bill Papastergiadis OAM, Jorge Menindis and Dr Nick Dallas for their support throughout this project.
The president of the GOCMV Bill Papastergiadis OAM, who introduced Ms Charpantidou stated that "Today is a very important day for The GOCMV because we have the honour to present you a book that concerns us all. The GOCMV is the oldest institutional representative of a Greek Community in Australia, and it is part of the history of all Greeks in their new homeland, Australia. We feel particularly proud for the result of our initiative which was accompanied by a long and painstaking effort to research and record our past in an objective and therefore more constructive way for our future. This book expresses in the clearest way the commitment of our Community to one of the main pillars of our mission, that of its contribution to the preservation of our collective memory and the necessary reflection of our past.
The book is available in Greek via the GCM book shop
Georgia (Juliana) Charpantidou Bio
Georgia (Juliana) Charpantidou is a graduate of the School of Management and Economics of ATEI Thessaloniki, and a graduate of the Department of Sociology of Panteion University where she holds master's degree with a specialization in Social Exclusion and Minorities. From 2014 to 2018 she worked at the Greek Community of Melbourne as a researcher of its history and archives. This published monograph is a result these research efforts. Her continued academic research on the subject of the Organization of the Greek Diaspora in Australia forms the basis of her Doctoral Thesis at Panteion University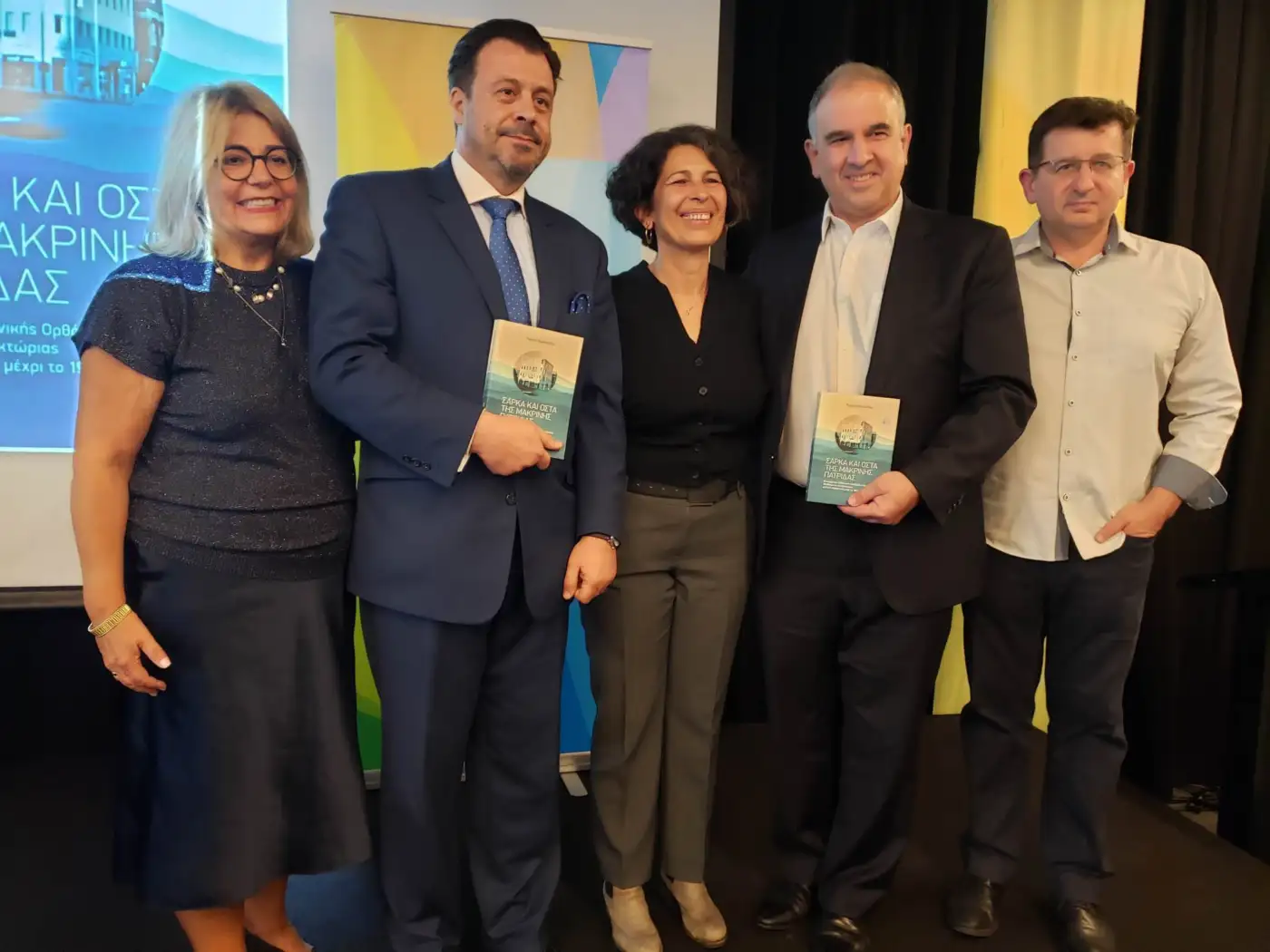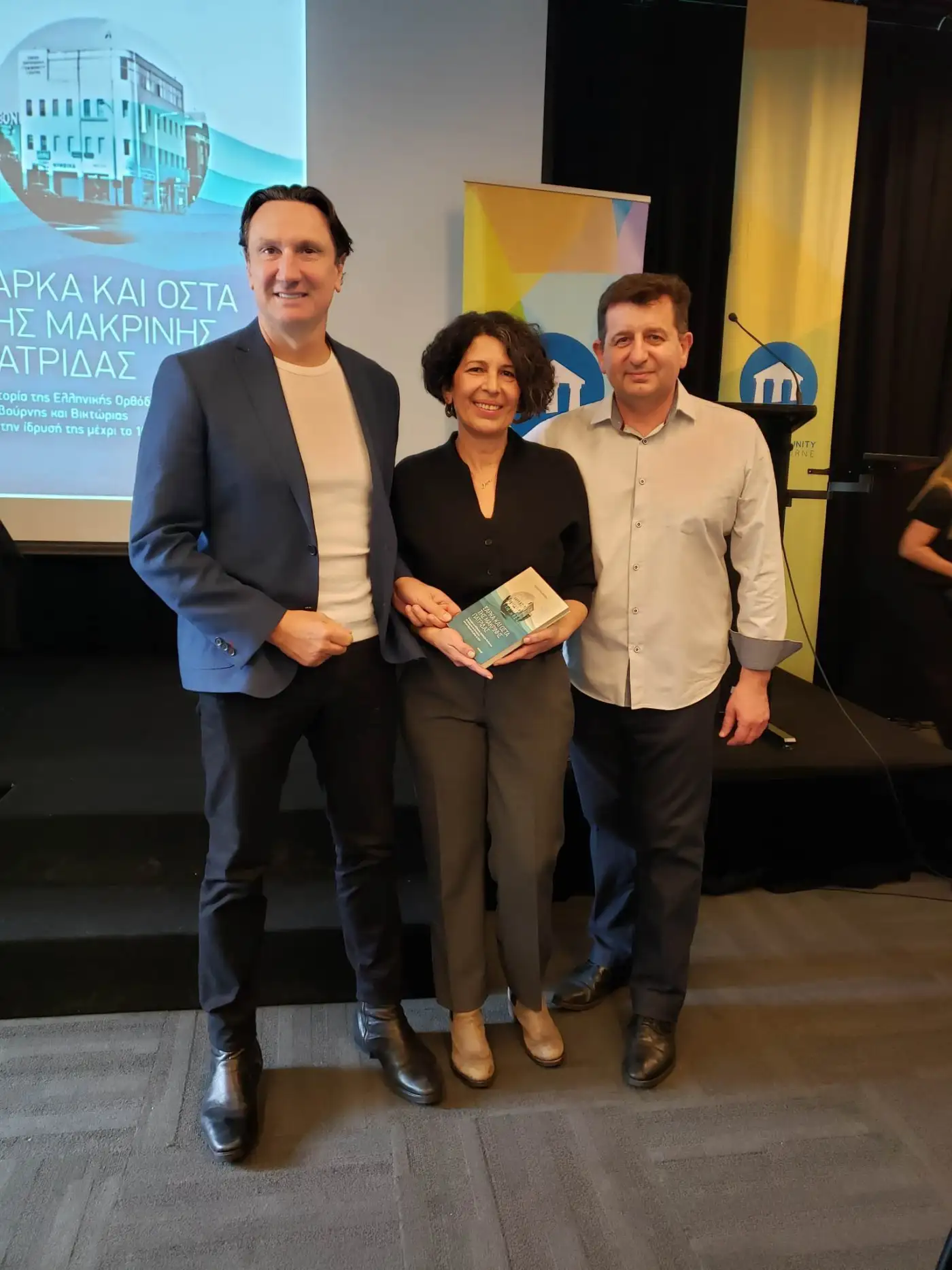 Get the latest Greek Communitynews in your inbox